Top 8 Cloud Trends for 2017
Singapore is becoming the second most cloud ready country in Asia.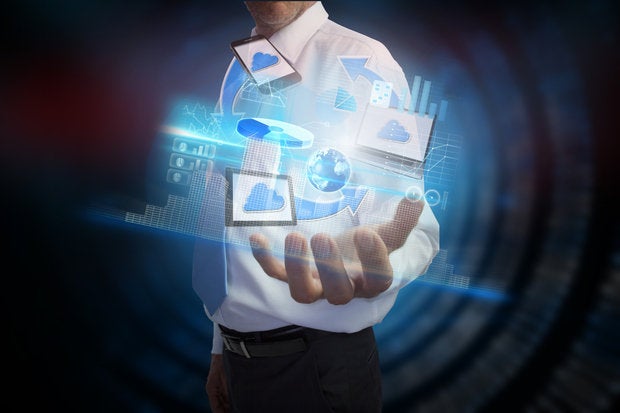 In 2016, cloud technologies went mainstream. In fact, according to the Asia Cloud Computing Association's (ACCA) Cloud Readiness Index (CRI) 2016 revealed earlier this year, Singapore became the second most cloud ready country in Asia Pacific (APAC).But with maturity came the realisation that moving to the cloud doesn't happen overnight. CIOs are prioritising hosted computing and cloud data storage. But they're approaching the shift as a gradual, multi-year journey. IT teams are gearing up for this shift. They are building expertise with new training priorities and recruiting employees with cloud experience.
Many startups and small businesses will continue to go all-in on cloud. But enterprises will find success in a slow but steady move from on-prem. Hybrid ecosystems-of data, software, and infrastructure-will be the reality for most established organisations. As this shift to cloud progresses, here are the eight trends we see shaping 2017.1. IT shifts its skill set
Continued growth in cloud adoption is creating increased demand for cloud expertise. In response, IT is prioritising cloud-focused training for both hard skills and new workflows.
In order to execute on their organisation's technology roadmap, IT is shifting its skill set. Training programs are focusing on cloud security, hosted databases, and infrastructure as a service. And IT managers are stepping up their search for candidates with experience in DevOps practices and cloud platforms like AWS, Azure, and Google Cloud Platform.
In its recent list of top in-demand skills for new and current employees in 2017, LinkedIn noted "Cloud and Distributed Computing" as the number one skill in both its global and Singapore rankings. Organisations across the board are realizing that they need employees with these skills in order to stay competitive.
2. Organisations embrace a hybrid world
Many organisations are living a hybrid reality split between on-prem and cloud environments. But a new breed of flexible software is helping organisations simplify this hybrid world. These tools move seamlessly across cloud and on-prem systems.Not able-or wanting-to move to the cloud in one fell swoop, many CIOs have adopted a hybrid approach. A few months ago, research firm, IDC, predicted that soon 70 percent of enterprises in Southeast Asia will commit to a Hybrid Cloud strategy. But this can often yield significant challenges. Data is fragmented across local servers and cloud services. And many software applications are restricted to on-prem deployment or cloud-only use.
To stay efficient within a hybrid environment, businesses need solutions that work on-premise and in the cloud. And that's where hybrid software comes in. Hybrid software allows people to connect to data stored anywhere. It gives them the choice of deploying on-prem or in the public cloud or running as a fully-hosted service. And it allows CIOs to invest in a single solution for their entire business. For the end user, these solutions make complex hybrid environments function as one cohesive system. For IT, the benefits run even deeper: investments in hybridsoftware will remain fully relevant even as organisations shift operations toward an all-cloud future.