What to do when the cloud eats your hardware vendor
How Dell, HPE and IBM are dealing with cloud disruptors Amazon, Microsoft and Salesforce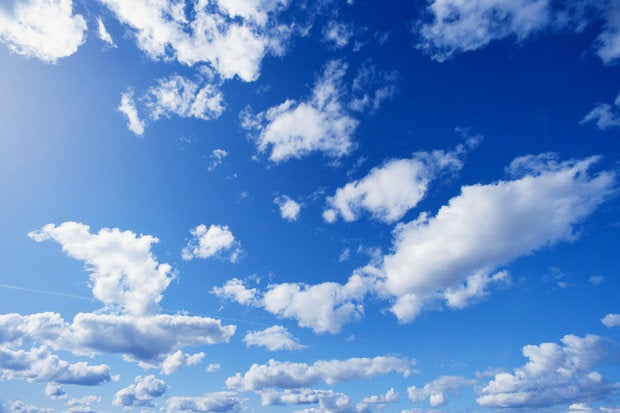 In the first quarter of 2016 Amazon reported that revenue for its Web Services division grew 64% from the same period a year earlier. Salesforce.com reported a 33% increase in revenues compared to a year earlier.
Meanwhile, global storage revenues declined 32% between 2007 and 2015 and server revenues dropped 13%, according to research firm Forrester. The trend is clear: Cloud revenues are up, on-premises hardware revenues are down.
A new report from Forrester titled "Evolve or Crumble: Prepare for the fate of the hardware incumbents" details what these seismic shifts in the IT marketplace mean for enterprise end users as legacy vendors like EMC, Dell, HPE, Oracle and IBM that are being disrupted by the likes of cloud-focused vendors Amazon, Microsoft, Salesforce and Google.
Cloud computing is an undeniable mega-trend sweeping the IT landscape. Last year 26% of respondents to Forrester's survey of enterprise infrastructure decision markers said they were already using public IaaS cloud services, up from 15% in 2014. Fifty-five percent reported plans to increase spending on public cloud services this year. "The public cloud market is growing faster than we predicted," Forrester analysts wrote in their latest market prediction report, which now pegs public cloud to be a $236 billion market by 2020 (Forrester estimates cloud will be a $114 billion market this year).
"Enterprises are moving spend away from traditional hardware and new companies are attracted to the zero-upfront infrastructure investments and rapid speed-to-market that cloud enables," Forrester analysts Dave Bartoletti and John Rymer write in the report.
It gets worse for the legacy tech vendors: As more workloads move to the public cloud, the largest vendors in that market are not relying on the traditional hardware suppliers to power their clouds. Amazon and Google for example buy directly from the hardware supply chain bypassing hardware vendors that sell to enterprises. To make matters worse, companies like Facebook are open sourcing their server designs as part of the Open Compute Project, allowing traditional enterprise customers to take a similar approach. Forrester says even large, risk-averse enterprises like Fidelity and Goldman Sachs are embracing the OCP.
The sky is not all falling
Cloud will not kill legacy enterprise hardware sales though. "While hardware vendors are undoubtedly in the early stages of serious challenges, reports of their death are greatly exaggerated," Rymer and Bartoletti contend. "Hardware still matters."
The public cloud market is growing faster than Forrester predicted it would two years ago.
There are some bright spots for enterprise infrastructure vendors. Converged and hyper-converged systems, along with software-defined storage platforms are becoming "transition platforms" for modernizing IT equipment into a private cloud or being a bridge to hybrid cloud computing, they say.