Why CIOs need to embrace new norms of the hybrid cloud
The CIOs of Intel and Riverbed say that in the hybrid enterprise tech executives need to focus on creating seamless business flows that help the company operate better.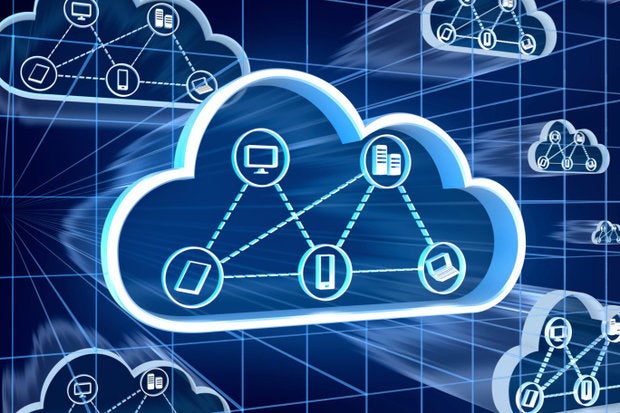 Credit: Thinkstock
Forget viewing yourself as a cloud services broker. In today's hybrid cloud enterprise the CIO's truly high value role is the creation of seamless business flows that bridge cloud and on-premisec infrastructure to help the business operate better, says Intel CIO Kim Stevenson.
For most CIOs, a hybrid environment -- a combination of on-premise and cloud-based infrastructure and applications -- is, or soon will be, a fact of life. The real trick, she says, is to understand that hybrid isn't about cost. It is about innovation cycles and where you, as a CIO, can deliver innovation faster at better value. Innovation that allows the business to get a product to market a quarter sooner is almost certainly of much higher value than saving some cost by choosing the cheapest cloud service.
Core Apps Headed to the Cloud
"The premise that most CIOs are operating under, and which I personally believe is true, is you're going to have to think about your company in terms of separating your workloads," she says. "All of what we call core enterprise workloads -- ERP, CRM, supply chain, messaging, service management, HR -- those are the workloads that are going to the cloud."
"They're going to go primarily for innovation reasons," she explains. "A company that is innovating for the masses can innovate a lot faster than you can inside your core. HR is a great example. If I have a dollar to spend as a CIO, and my dollar can go to make design/engineering better or to make HR better, I'll always choose design."
Buying vs. Building
For Intel, design and engineering are core profit centers. They are literally Intel's business. Since CRM or HR are not Intel's core differentiator, it makes much more sense to buy innovation and efficiency in those spaces rather than build it. Today, that means software-as-a-service (SaaS). And it goes without saying that infrastructure-as-a-service (IaaS) and platform-as-a-service (PaaS) play a significant role in the delivery of these services as well.
"At Riverbed, we're 80 percent hybrid enterprise," says Ginna Raahauge, CIO of Riverbed, a specialist in optimizing the performance of networks and network applications. "Eighty percent of our business applications are running with a combination of SaaS; I use AWS and Azure as elements of my infrastructure and platform layer to deliver my services and we're probably at about 50 percent or 60 percent at those two layers. We use a combination of private and public assets to deliver that essential business service."
Riverbed has about 1,000 employees. Intel tops 100,000 employees. But the CIOs of both companies are facing the reality of today's hybrid enterprise. There are differences that have to happen in execution, of course, but they're making the same journey.