Why Google hasn't taken off in the cloud yet
And what the new head of Google's cloud is going to do about it.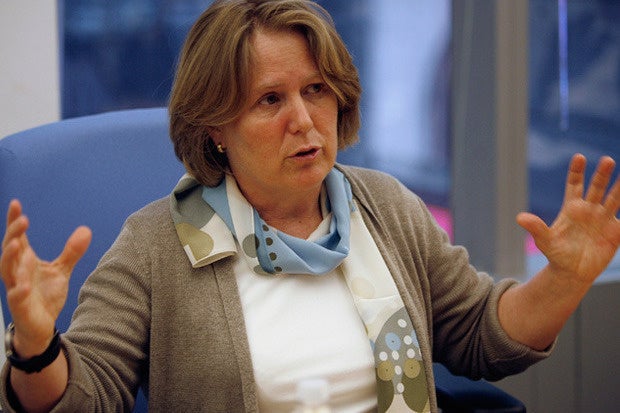 VMware co-founder Diane Greene is now heading up Google's cloud. Job number one: Sell it to enterprises. Credit: Brendan McDermid
Startup Gennion uses sensors to provide retailers with useful information on customer store traffic. The Spain-based Internet-of-Things company processes about 16,000 events per minute from its sensors and is hoping to scale up to thousands per second soon.
Like many young companies, Gennion launched in Amazon Web Services' cloud. But Chief Architect Mariano Navas, a 15-year coding veteran who is on his third startup and runs a blog called Coding in Flip Flops, wasn't impressed. He didn't want to provision AWS virtual machines, storage and load balancers. He preferred to write code, so he tried Google's cloud platform and hasn't gone back.
Google would love to have more "frustrated AWS customer moves to Google" success stories like Gennion. But while Google's cloud has been attracting developers in flip flops and startups in droves, it's now time for the company to start looking for bigger wins.
Google Cloud Platform is in the unique position of being one of the Big Three Infrastructure-as-a-Service (IaaS) offerings. But at the same time, it is generally considered by cloud watchers as the third-best option behind AWS and Microsoft.
To help it break out of third place, Google acquired VMware Co-founder Diane Greene's stealthy startup, dubbed Bebop, for $380 million and put her in charge of its Google's cloud efforts. But even though she took VMware from niche technology provider to enterprise staple, making Google cloud a must-have for big organizations won't be easy.
If AWS could do it …
The biggest criticism against AWS used to be its lack of adoption by enterprises. It took the business years to develop the sales and engineering staff, build relationships with systems integrators and convince wary enterprise customers that the cloud is safe.
Just last year AWS seemed to turn the corner by trotting out Capital One, General Electric and Accenture as case studies at its re:Invent conference.
Google now must follow similar process, and there's reason to think the company can succeed given that it's got the technology and talent.
Google believes it has time, too. Brian Stevens, vice president of cloud platforms at Google (and former CTO of Red Hat), estimates that less than 5% of the apps that will live in the cloud have been moved or developed there yet. "We're investing to be a major player in the cloud," he says, adding that Google executives will always consider the company's cloud unit "small" until it is the largest division within Google.
For context, in 2014 Google registered $59 billion in advertising revenue. Amazon will likely surpass $8 billion in IaaS sales this year.