AirPods review: They sound great, but Siri holds them back
iPhone fans will love the sound and design of Apple's wireless earbuds, and no, they won't fall out of your ears.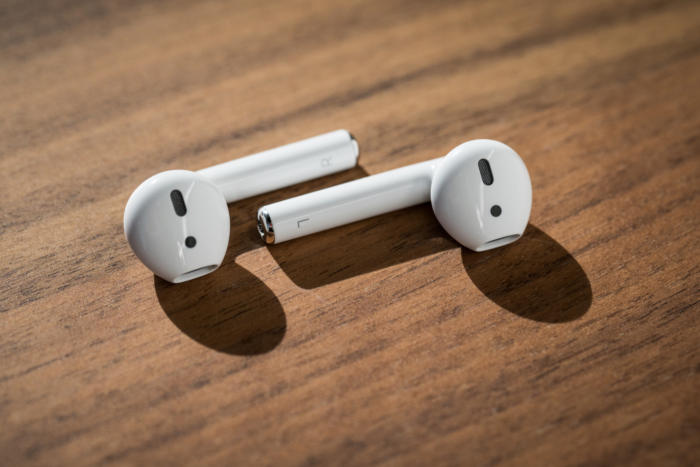 When Apple pulled the headphone jack off the iPhone 7, it also unveiled a new set of wireless earbuds called AirPods, and claimed they were so great, users wouldn't mind the missing headphone jack. The AirPods didn't come out for nearly three months after the new iPhone's release, but now that they're here, they've solved every problem an iPhone 7-using music lover could have, right?
Oh, heavens no. Like so many Apple products before them, the AirPods bring with them as many problems as they solve. With no onboard buttons, the AirPods require users to ask Siri to do everything, from changing a track to adjusting the volume. What's more, Siri doesn't have the same abilities in all music apps—an arbitrary restriction set by Apple to steer you toward Apple Music.
The fit
But let's start with the first question everyone has about the AirPods. Aren't you worried they will fall out of your ears? As soon as they were announced, even Conan O'Brien had to make fun, producing a parody of the old iPod commercials, only with AirPods flying off in all direction with the slightest move of the dancers' heads.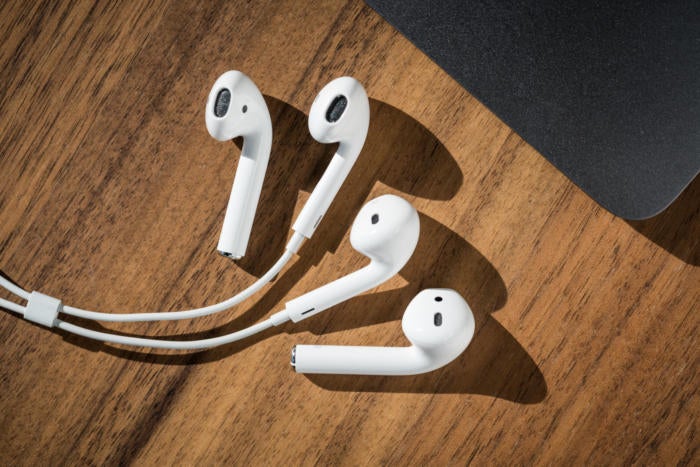 The wireless AirPods resemble the EarPods, but the AirPods have a heftier, more substantial design that stays put in my ears.
That's funny, but it's bull. The AirPods stay put when I'm dancing, headbanging, jogging, hanging upside down, riding my stationary bike, sprinting to catch the bus, and shaking my head around smacking my temple like I'm trying to dislodge water stuck in my ear. Really, they aren't going to fall out. Check the video above for proof.
My skin is on the oily side, and sometimes in-ear 'buds with silicone tips get a little oily, and I have to wipe them off or keep shoving them further into my ears for a good seal. The wired Apple EarPods (you know, the cheap pair that comes with your iPhone) fit me OK, and I've been wearing them since the iPhone 7 launch. But the EarPods wire does trip me up from time to time, getting snagged on armrests when I'm on the bus, or requiring adjustment when I'm wearing a scarf.
So I wanted to go wireless, and knew the AirPods had to be comfortable enough to wear all day, and not fall out. It turns out they're very comfortable, virtually the same shape as the EarPods but with more heft. They perch right in my ear openings and stay put better than the EarPods or silicone-tipped earbuds.