AirPods review: They sound great, but Siri holds them back
iPhone fans will love the sound and design of Apple's wireless earbuds, and no, they won't fall out of your ears.
The sound
I care more comfort than sound because I'm not an audiophile. I listen to tons of music, and can tell good earphones from terrible ones, so Apple's bundled free EarPods suit me just fine for streaming music and podcasts. I used to rock a $130 pair of Bose MIE2i in-ear 'phones (since discontinued) when my iPhones had jacks for them, and I expected the AirPods to fall somewhere in between these earphones and the EarPods. Well, I'm happy to report the AirPods sound great—just as good as the Bose set, with full, detailed sound and plenty of volume.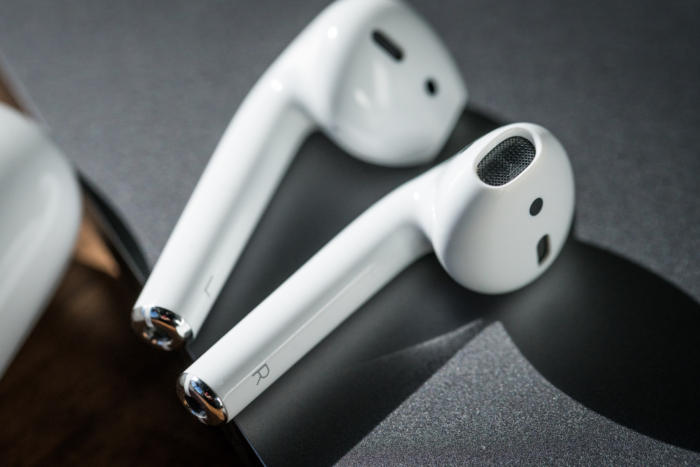 The AirPods sound better than the EarPods, but they have that same kind of fit, where the bud itself just rests in your ear opening, instead of going way down into your ear canal. And since they don't have a silicone or foam tip like the 'buds that get shoved more deeply into your ear, they don't seal off outside noise as fully. But their impressive volume quickly drowns out your surroundings. Once my iPhone is at about 60 percent volume, I can no longer hear myself speak at a normal volume while I'm wearing the AirPods.
The white stems that hang down from the AirPods hold the microphone, which you'll need for voice calls, and speaking with Siri. I used Siri to make a voice call both indoors and outdoors, and the people I chatted with reported a slight echoy sound common to Bluetooth phone calls, but only when I really pressed them to evaluate my sound. All in all, the sound was good enough for calls.
The controls
Speaking to Siri, though, somewhat mars the AirPods experience. To turn up the volume with the free EarPods, you simply click a button on the inline remote. With the AirPods, however, you have to double-tap one AirPod, wait for your music to pause and the Siri chime to sound, and say "Turn it up" (or, even better, "turn up the volume," just to make sure Siri will understand). Then you wait another couple of beats for your music to resume, now two notches louder. If you say "Turn it up to 50 percent," the volume still gets turned up two notches louder. It's an annoying process, so you're better off using the volume controls on your phone—if your phone is in arm's reach.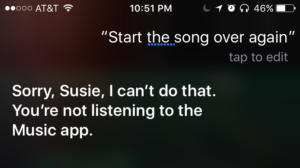 In this case, "Go back a track" would start the current song over, but who wants to engage in trial-and-error with laggy Siri when you used to have a button for this?
Previous Page 1 2 3 4 5 Next Page