AirPods review: They sound great, but Siri holds them back
iPhone fans will love the sound and design of Apple's wireless earbuds, and no, they won't fall out of your ears.
The little things
Because Apple makes these, the AirPods are locked in to iOS 10 like no other headphones will ever be. You can check the battery life in the Battery widget in Notification Center. Even just opening the charging case with the AirPods inside will pop up a notification on your phone showing the charge level of your AirPods (left and right—strangely, they don't wear down at exactly the same level) and the case.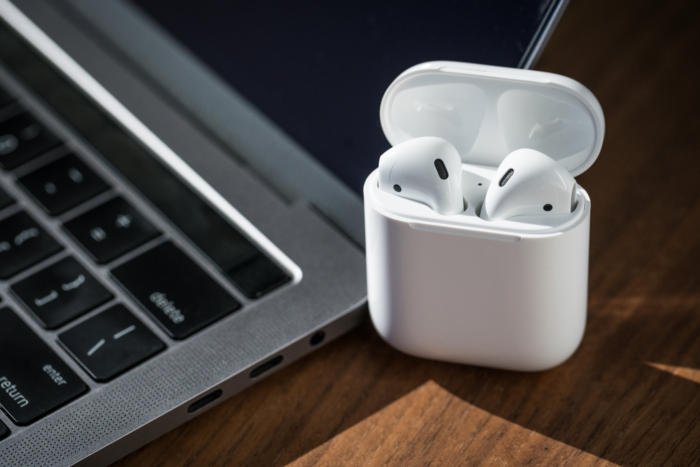 A little LED inside the case glows green when the AirPods are mostly charged, orange when they need charge. A more accurate meter is on the iPhone.
The charging case is brilliant. It's small and white and easy to stash in a pocket or bag. It kind of looks like a fancy package of dental floss, with a top that flips open and shut with a tight magnetic click. The AirPods charge inside this case, so if you keep them there when they're not in your ears, and then remember to charge the case now and then, keeping the AirPods charged isn't too much of a burden. The case itself charges via a Lightning port, so I just try to remember to top it off while I'm using the AirPods at my desk.
In my tests, the AirPods easily get Apple's stated 5 hours of music time per charge. I'm at 5 hours on my stopwatch right now, in fact, and the AirPods have 12 percent charge left according to the Battery widget in iOS 10. Apple says the case should have about 24 hours of battery life in it, and just 15 minutes in the case can power your AirPods for three more hours (it got me from 4 percent to 79). The AirPods make a sad little sound when they reach 10 percent so you'll know they're almost out of juice.
Connecting the AirPods to an iPhone for the first time is as easy as opening the case. A message pops up on the iPhone offering to connect, and when you do, the AirPods also appear in the Bluetooth menu of any Macs (running macOS Sierra) you use with the same iCloud account. Switching to an iPad and Apple Watch with the same iCloud account is similarly easy, and you don't have to trick your iPhone into unpairing with the AirPods to listen to them on a different device. They're always paired to everything, and you can just select AirPods on that thing and press play.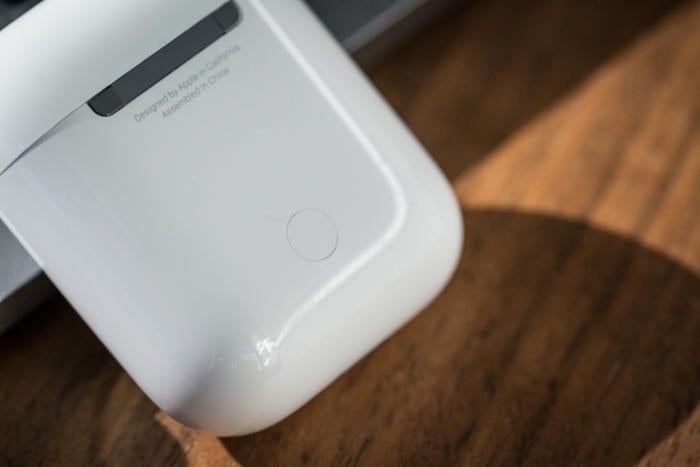 Previous Page 1 2 3 4 5 Next Page