AMD shows how Zen—now renamed Ryzen—is its best chip family in a decade
Your move, Intel. Show us what else you've got with Kaby Lake.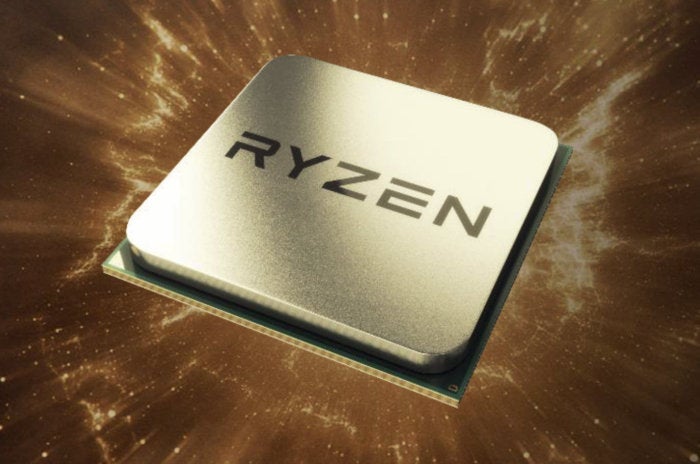 AMD's Zen is finally here. In August, AMD stunned the hardware industry by showing that its Zen architecture could compete with Intel's best. Now AMD has revealed more details about what executives call its most exciting processor in 20 years, including its brand name, its clock speed, and the five underlying "SenseMI" technologies that make the chip so efficient.
What AMD has previously referred to as its Zen architecture now has a formal brand name: Ryzen, which unfortunately sounds like the title of a bargain-bin videogame. The first chip in the desktop family, code-named Summit Ridge, will be AMD's focus for 2017.
Using Handbrake and ZBrush benchmarks, AMD recently demonstrated that its 8-core Summit Ridge chip can keep up with, or even potentially exceed, Intel's 8-core, 3.2GHz Core i7-6900K that launched this past May. That's due in part to the Summit Ridge chip's higher 3.4GHz clock speed, according to AMD.
The story behind the story: AMD declined to disclose two key Summit Ridge details: the chip's "boost" speed, or maximum potential, and its price. In doing so, AMD avoids revealing too much to Intel's marketing team, said analysts. Keep in mind, although it didn't attract much attention at the time, Intel executives said in August they hadn't ruled out increasing the core count of its Core i7-6900K—just as it did with the 10-core Core i7-6950X. That could help Intel maintain its performance edge over any upcoming Zen chips. All these machinations are to the consumers' benefit, of course—this is the essence of competition!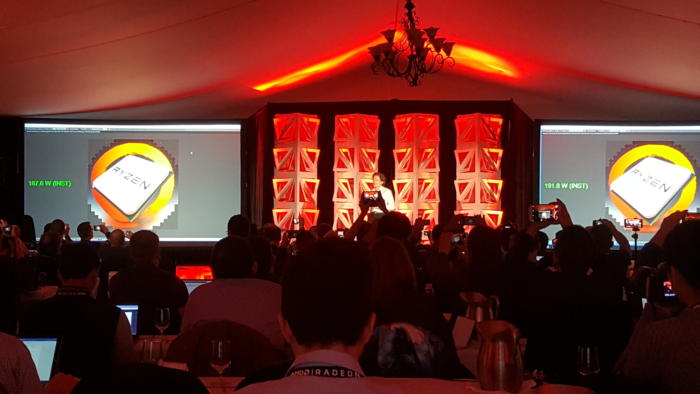 Mark Hachman
Lisa Su oversees a Blender benchmark test; AMD's new Ryzen chip is rendering on the left screen, while Intel's Core i7-6900K is to the right. Both completed in about the same time.
More Ryzen benchmarks fuel anticipation for 2017
Here's where we stand right now: Intel has begun shipping its first dual-core Kaby Lake chips—a third-generation 14nm chip, and for the time being, strictly for notebooks. In January, Intel is expected to release its quad-core H-series processors, kicking off the desktop PC race in earnest. AMD, meanwhile, has slated its 14nm Summit Ridge chip for the first quarter, its 32-core Naples server processor for the second quarter, and what it now calls its Raven Ridge notebook chip for the second half of 2017. Remember, you'll need Windows 10 to run all of them.
Despite some analyst speculation that the PC market is slowing, AMD is aiming Ryzen at three markets that seem poised for growth: PC gaming, which some analysts say could see 35 percent growth from 2015 through 2020; virtual-reality PCs, with expected 10X growth by 2020; and e-sports, which is experiencing a strong uptick in audience.