Arcsoft Simplicam review: Sophisticated security done simply
True to its name, Simplicam offers an intuitive, highly customizable home monitoring solution.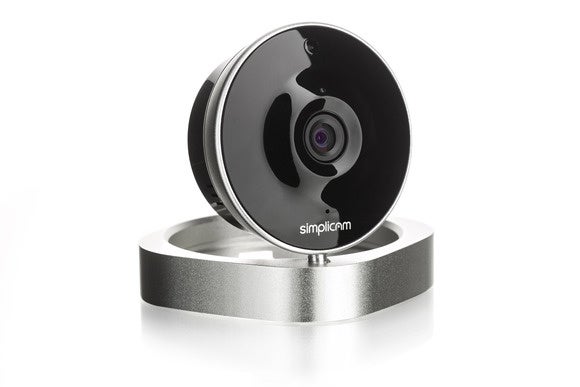 Arcsoft is known for its behind-the-scenes technology that usually ends up on your camera or smartphone; but with the Simplicam ($150), the company has stepped into the spotlight. And this unassuming little home surveillance camera is worth your attention.
Powered by Closeli cloud services, Simplicam offers high performance with extensive customizability and new facial-recognition feature that makes an easy entrée into the world of DIY home security.
What you get
The Simplicam cuts a fine figure with its gloss-black face and aluminum frame. The camera itself pivots up and down and swivels 360-degrees on its ring-shaped stand, providing a multitude of viewing angles. It also comes with a plastic wall mount and a 10-foot long power cable. It's missing one major feature, though: It doesn't have a back-up battery.
Simplicam streams 720p live video and has a 107-degree field of view, which is smaller than what's offered by many other cameras in this price range. At night, it uses a ring of infrared LEDs around the lens to light up dark rooms. It also features two-way audio. The camera can be operated from a web app or the Closeli app for iOS or Android.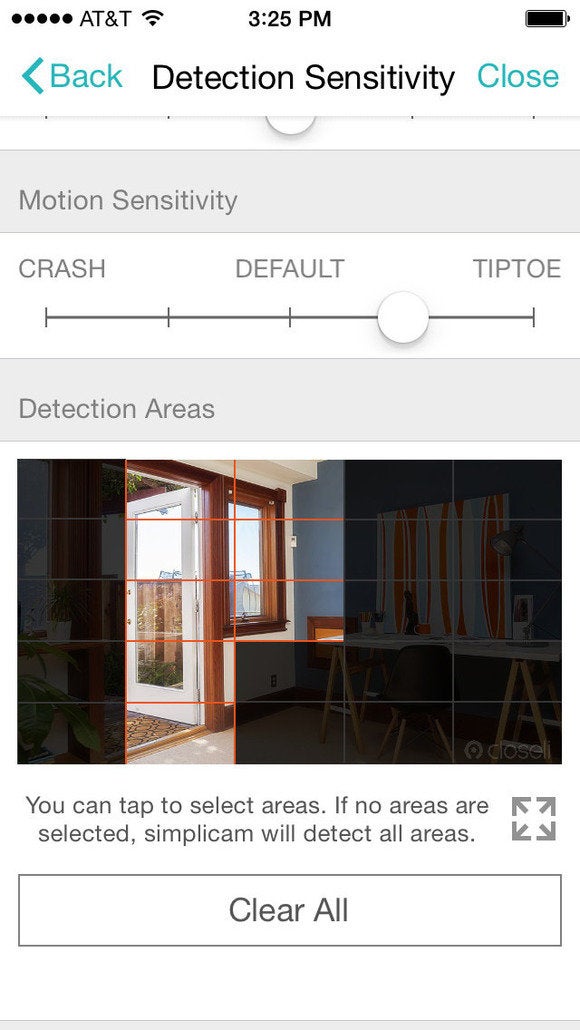 Detection Zone: The Simplicam app lets you adjust sound and motion sensitivity and set motion detection zones.
Simplicam offers both motion and sound detection and allows you to calibrate the sensitivity for each so that you're not inundated with alerts every time your dog wags his tail in proximity of the camera.
The camera's differentiator, however, is facial recognition, which should reduce false alerts by helping the camera distinguish between motion made by a human versus a pet or a car passing in front of a window. Currently in beta, this feature allows you to enter up to 10 people in the app's face-recognition manager. You can then configure privacy settings for each person, such as telling Simplicam to stop recording or to send you an alert when that person is recognized. The app also provides ways to improve the camera's recognition of each individual as it acquires more video footage of them.
But face recognition is available only with one of three Closeli recording plans, which you'll also need to save video as the Simplicam has no on-board storage. For $5 per month or $50 per year, you can view the last day's recordings and save up to one hour of clips. You can review the past 11 days of recordings and save up to three hours of clips for $14 per month or $140 per year. And $23 per month or $230 per year gets you 21 days of recordings and up to 5 hours of clips.