Corsair's K70 RGP Rapidfire features new gaming-focused Cherry MX switches
New Cherry MX Speed switches are made for fast response.
But, for a competitive gamer who takes every millisecond of response time seriously, keyboard nuances do matter. For these people, a non-optimized keyboard is akin to putting Lebron James on court in dress shoes. His performance will suffer—but he'll still romp all the rest of us, while simultaneously texting.
Expect a full review of the Corsair K70 RGB Rapidfire soon.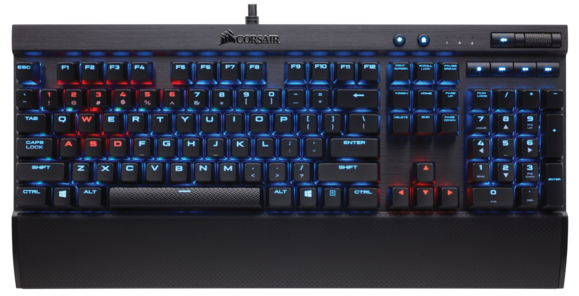 The K70 Rapidfire features lighting, just not per key. Credit: Corsair