FAQ: Microsoft drafts new Windows Server upgrade blueprint
Syncs schedule with Windows 10, Office 365 for twice-a-year upgrade madness.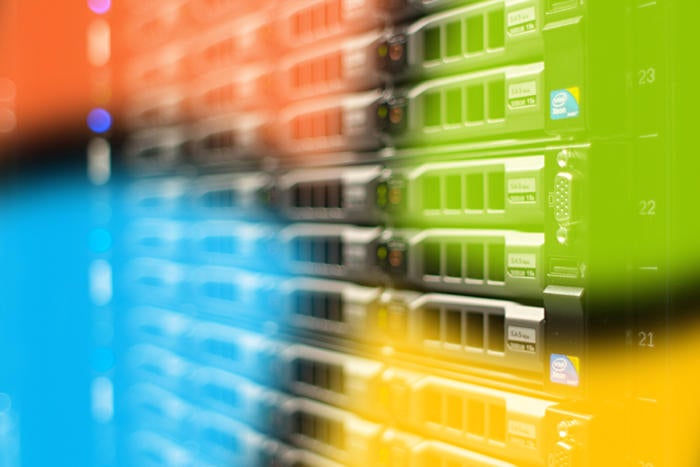 Credit: Victorgrigas (modified)
Last week, Microsoft declared changes to how it will deal out upgrades for Windows Server, a move prompted, one analyst said, by customers' calls for a set release schedule -- just as enterprises made the case for reliable Windows 10 and Office 365 release dates.
Microsoft, not surprisingly, couched it differently, with a manager calling the decision necessary so businesses can "innovat[e] quickly" by leveraging "new operating system capabilities at a faster pace."
Whatever the ultimate motive for the modifications, the result should be familiar to IT administrators dabbling in Windows 10 or on top of recent news about Office 365. That doesn't mean there aren't questions. And answers.
What's the schedule for Windows Server updates?? Spring and fall, annually, Microsoft said, implying that, like Windows 10 and Office 365 ProPlus, Windows Server would be refreshed each March and September.
Previously, Microsoft planned to update Windows Server 2016's Nano installation option two or three times a year under a Windows 10-esque "Current Branch for Business" (CBB) release tempo. Until recently, that was also the professed cadence for Windows 10.
Why the shift? According to Microsoft, the decision was driven by "the accelerating pace of change."
Some customers, said Erin Chapple, a Windows Server general manager, in a post to a company blog, wanted a fast iteration to new features in the operating system. "IT leaders frequently ask me how Windows Server is evolving to meet this new reality and how they can take advantage of new innovations at the pace their business demands," Chapple wrote.
But that doesn't make much sense: Before the scheduling announcement, Microsoft was already delivering multiple upgrades annually to Server in the form of the Nano option.
So what's the real reason? Jim Gaynor, an analyst with Directions on Microsoft, acknowledged that customers drove the decision. But he argued that they told Microsoft it needed to solidify release dates, for the same reason enterprises pushed the company to put Windows 10 on a regular, known-release schedule.
"They told Microsoft, 'We need a reliable cadence,'" Gaynor said, pointing out that the two-to-three-times-a-year updates were not nailed down. The helter-skelter schedule Microsoft hoped to use, with flexible release dates and builds shipped only when designated features were finished, was too iffy for corporate.
Those kinds of complaints triggered responses from Microsoft, which in turn had an interesting side effect: The company has been on a product release synchronization binge, with Windows 10 and then Office 365 ProPlus put on the same timetable. Now, add Windows Server to the mix.
"Starting this fall, we plan to deliver two feature updates per year, each spring and fall, aligning to the Windows and Office Semi-annual Channel release cycle," Chapple said.