Flir FX review: This security camera needs work to compete in a crowded category
Flir's first home security camera boasts an impressive array of features, but bugs hold it back from greatness.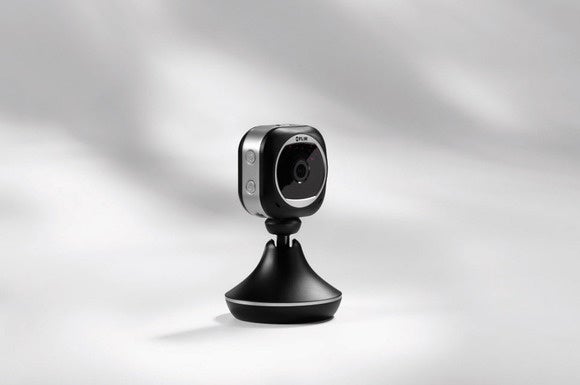 Flir is best known for building thermal cameras that help users detect household problems such as pest infestations and leaky pipes. Flir FX is the company's first home security camera, and at $200 it's priced to compete with the Nest Cam—successor to the popular Dropcam Pro—and other DIY models such as Simplicam, Netatmo Welcome, and Logi Circle.
But Flir FX has ambitions beyond home security. If you're willing to spend extra for the appropriate accessories, the modular camera can also can be retrofitted as an outdoor surveillance camera, a GoPro-like action camera, or a dashboard cam. We only tested it in its indoor surveillance capacity, and it impressed with its array of features. But it has some some hurdles to overcome before it's ready to contend in an already crowded crowded DIY security category.
What you get
The utilitarian Flir FX comes on a detachable stand, and its power cable can be connected to this base or directly to the camera. Two internal batteries—one in the camera and one in the stand—combine for up to four hours of juice, allowing you to untether it for more mobility or to capture security footage in the event of a power interruption.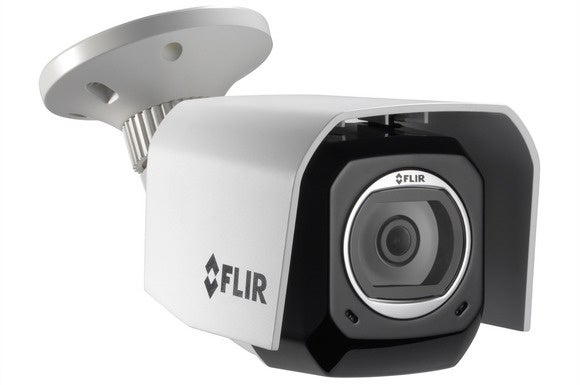 You can also order the Flir FX in an outdoor configuration for $250 (a $50 premium over the standard indoor model). Credit: Flir
As is becoming more common in this increasingly competitive category, Flir FX can record video in 1080p resolution–though it streams in 720p—and it offers a generous 160-degree viewing angle. It's equipped with an integrated mic and speaker for two-way audio, and it has infrared "night vision" up to about 30 feet for operation in low-light indoor conditions.
Flir FX can detect sound, not just motion, and you can set it up so that either event type will trigger a video recording. To reduce false alerts, the Flir FX app employs Flir's SmartZone technology, which lets you designate monitoring areas on a grid that overlays the video. Movement in one of these zones will trigger a recording and push and alert to your mobile device; any motion outside the specified area will be ignored.
The system's other compelling feature is Rapid Recaps, which can condense hours of footage into an activity highlight reel. Rather than a time-lapse digest that presents a linear chronology of events, Rapid Recaps compiles all motion activities within a time frame you specify and compiles them into a single video. The result is you view all those individual events at once, with timestamps on each moving object to tell you when it occurred.