Flir FX review: This security camera needs work to compete in a crowded category
Flir's first home security camera boasts an impressive array of features, but bugs hold it back from greatness.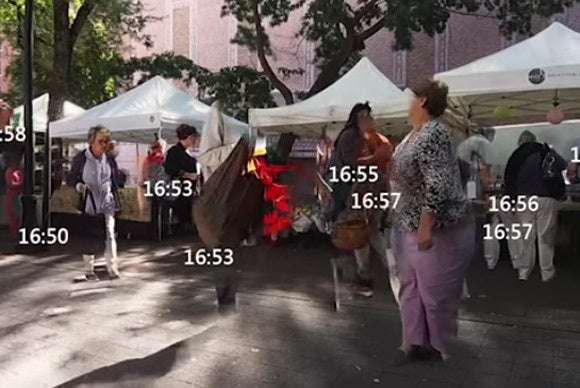 Flir's RapidRecap feature can show you the events it recorded over a period time, with timestamp overlays on each event. Credit: Flir
All recorded footage can be saved locally to an SD card or stored in the cloud via one of Flir's subscription offers—and you must have a subscription plan to create RapidRecaps. Flir FX includes complimentary access to Free Cloud Basic, which gives you 48 hours of video storage and three RapidRecaps per month. FLIR Cloud Plus and FLIR Cloud Premium extend storage to seven days and 30 days for $10 per month and $20 per month respectively. Both of these plans come with unlimited RapidRecaps.
If you want to use Flir FX to capture your extreme sports adventures—terrestrial or underwater—be prepared to shell out an additional $70 for Flir's sport camera case. To use it as an in-car camera, you'll need the $40 dashboard mount. The outdoor model, meanwhile costs $250.
Setup and usage
Setting up the Flir FX hardly went smoothly in my tests. The first camera Flir provided me wouldn't power on, and, after they determined they may have shipped me a pre-production unit, they sent me another. This one powered on initially, but I couldn't complete the setup process, which involves scanning a QR code on the bottom of the camera and connecting it to your Wi-Fi network. Despite about a half-dozen attempts following the in-app prompts, I couldn't get the app to recognize the camera. Shortly after, that camera also stopped powering on and I was never able to revive it despite troubleshooting help from representative from Flir's engineering group.
Third time's the charm, though, and after Flir sent me yet another unit, I got the camera up and running. Even when the setup went as designed, however, it wasn't as plug-and-play as other security cameras I've tested. The camera must first charge for about 20 minutes, and the connection process requires you to switch back and forth between the Flir FX app and your device's Wi-Fi settings. Altogether, it was about a half an hour between unboxing the camera and getting it online.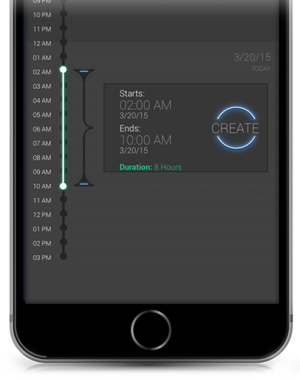 Using a scrolling timeline, you can select hours of footage to be compiled in RapidRecap video digest.
When you're within 500 feet of your router, Flir FX gives you direct Wi-Fi access to your live feed and videos on SD card. Beyond that range, the connection switches over to Flir's cloud servers. In practice, the transition is seamless. I noticed no difference in connection quality; whether I was home or out and about, the feed was smooth and the audio was clear.
Previous Page 1 2 3 4 Next Page