Hands-on: Surface Dial could be Microsoft's next cult classic
The Surface Dial probably isn't for everyone, but a passionate niche of digital artists will probably love it.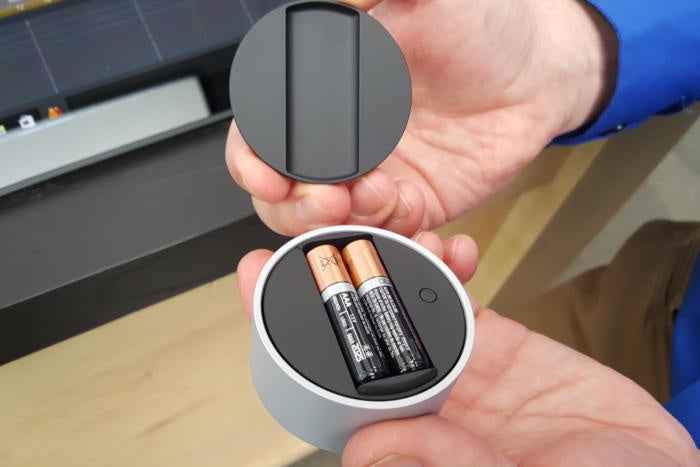 The Dial takes a pair of AA batteries, held on by a magnetic cover.
In a specialized artistic application, however, the Dial becomes far more useful. As a massive tablet, reclined in a way that gives the artist full access to a digital painting, fumbling with a keyboard shortcut or control panel is a chore. In that sense, the Dial smooths out the workflow and keeps the artist's attention focused on their creation.
That's a pretty limited niche, however. I think it's fair to say that most Surface users rarely touch the Surface Pen, and even fewer will use the Dial. But I also expect that Microsoft's odd little hockey puck will probably attract a cult following.