How to shoot great fireworks photos with any camera
Believe it or not, it's fairly easy to capture dramatic and vivid fireworks in a photo.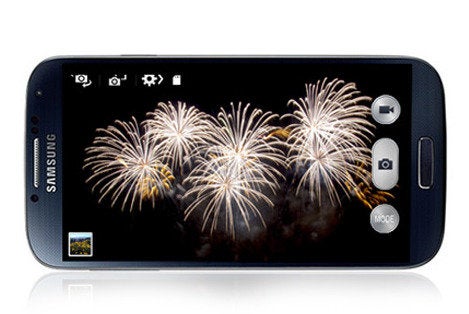 Independence Day is also unofficially known as barbecue-and-fireworks day--and while I can't help you grill a better burger, you've come to the right place if you're looking for some quick tips on taking better photos of your local pyrotechnics display. Believe it or not, it's pretty easy to capture dramatic and vivid fireworks in a photo.
Fireworks with a point-and-shoot
If you have a point-and-shoot or compact digital camera with a variety of scene modes, you're in luck--taking photos of fireworks should be fairly straightforward. Set the camera to Fireworks mode (you might need to refer to your user guide to see how to change scene modes), and your camera will use a slower shutter speed to help you capture light trails. That's the only camera setting you need to mess with.
Since you're shooting with a slower shutter speed, keeping the camera steady is essential to prevent shake and blur. If possible, mount the camera on a tripod--even a lightweight one will do. No tripod handy? Steady the camera by leaning it on a wall, a chair, the hood of your car, or some other rigid surface. You might even want to carry beanbags to stabilize the camera, or use a gadget like The Pod, which is essentially a small beanbag with a tripod mounting screw built in.

Don't let bad weather put a damper on your shooting. You can get good photos even in cloudy, drizzly conditions.
If your camera lacks a variety of scene modes, you can probably still get some good photos. Set your camera to Landscape mode, which sets the focus at infinity, and cover the lens with your hand at the very moment you press the shutter release so that the lack of light will encourage the camera to take a longer exposure.
Using a Digital SLR
If you have an advanced compact camera or a digital SLR, you can use manual exposure controls to get a little more creative. Skip Fireworks mode and switch to Manual, where you can dial in the aperture and the shutter speed separately.
Here's how to crack the code of manual exposure settings: When you're shooting light sources at night, the aperture largely controls the brightness of the lights, while the shutter speed determines how long the light trails appear in the photo. Start with f/8 and 2 seconds, and review your shots in the LCD display. If you want brighter fireworks, open the aperture by making the f number smaller. If the overall photo looks overexposed, make the f-number bigger. You can get great fireworks with a wide range of settings; don't be afraid to make the shutter speed much slower, as well.