Huawei MateBook review: Hip, hip Huawei is just a little too stylish for its own good
The MateBook is a fine tablet in many ways, but its design involves some sacrifices.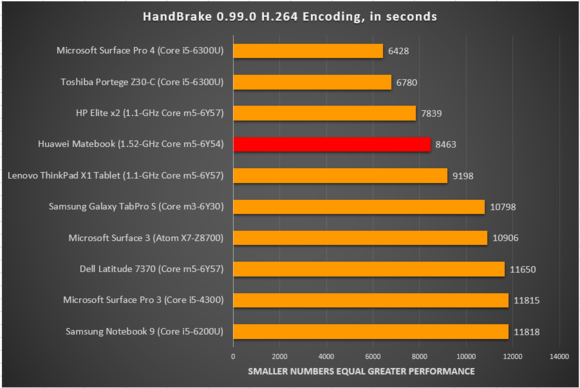 The MateBook's performance holds up quite consistently across our tests—among the top performers, if never the best. The same holds true in our 3DMark Sky Diver score.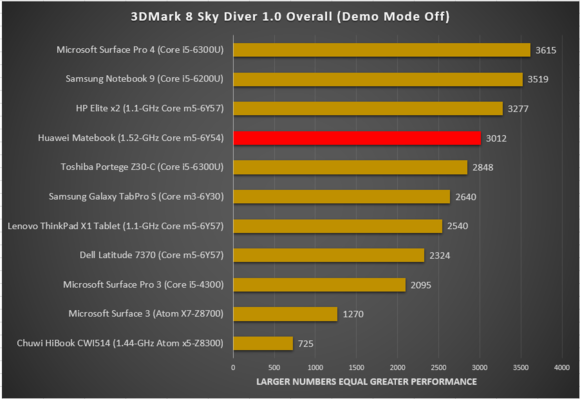 About the only test where we were truly disappointed was battery life. We test battery life by calibrating the display to a fixed luminosity, then loop a video repeatedly until the battery runs down. The MateBook just doesn't hold up compared to the competition. The additional pixels the higher-resolution display must push could be a detriment.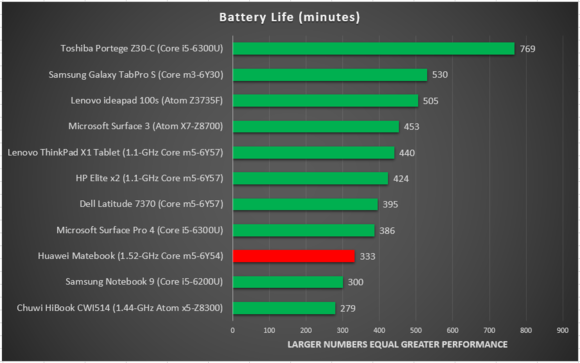 A line in the sand
Hundreds to thousands of components combine to form the tablets, notebooks and desktops we use every day. Certain features are so integral to the system that any flaws are immediately noticeable. A tablet's display may be its defining feature, but a keyboard follows close behind. It's the difference between buying a tablet and a notebook.
Microsoft's Surface tablets, the Elite x2, the Lenovo ThinkPad X1 tablet, and others feature adjustable kickstands that recline the tablet as you see fit. The wraparound keyboards of the Samsung Galaxy TabPro S and Apple iPad Pro—and now the MateBook—seem to put a higher priority on protecting a product than using it.
Kudos to Huawei for its lovely, artfully designed hardware. But I'm not willing to accept the poor ergonomics of a floppy fixed-angle keyboard, not when so many of its competitors offer better solutions. A single USB-C slot, the lack of an SD reader, optional accessories that are essentially required equipment—these are all sacrifices that I might grudgingly make. But I have to draw the line somewhere, and these poor excuses for keyboards are it. Samsung and Apple could have done better. Huawei, too, could do better.