Laggards face looming Windows Server 2003 retirement
Some won't make the migration before Microsoft stops serving patches in July, say experts.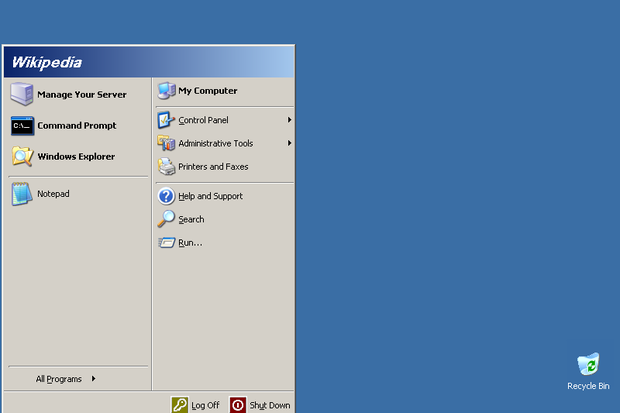 Microsoft Windows Server 2003. Credit: Microsoft
Windows Server 2003, Microsoft's first ultra-successful server operating system, will retire in six months, a deadline that many companies will miss, experts said today.
"If it's not broke, don't fix it," said David Mayer, the director of Microsoft Solutions for Insight, a major IT services provider, when asked why Windows Server 2003 has hung on even as its support deadline looms. "It was the first really mainstream server from Microsoft, a really solid OS, and gave Microsoft a lot of credibility [in server software]."
Microsoft will terminate security updates for Server 2003 on July 14, ending the product's support lifecycle. The company launched Server 2003 in April 2000. Like Windows XP, on which it was based, it will have been supported years longer than the usual decade.
Because Microsoft will no longer patch the software after July, companies have been replacing Server 2003 with newer operating systems since the software's peak in 2009, when, according to research firm IDC, nearly 20 million systems ran the OS worldwide.
But there are still millions of machines running Server 2003, with pockets of the software in most data centers, said Jim Vanden Boom, senior manager for software solutions at CDW, a competitor to Insight. And with the support deadline quickly approaching, customers are scrambling.
"Depending on what is running on those servers, it can be a significant effort," Vanden Boom said of replacing Server 2003.
Although Microsoft publishes support deadlines long in advance -- and has been beating the drum to dump Server 2003 for months -- it's not unusual for customers to hang on too long. Last year, as Windows XP neared its final days of support, there were still huge numbers of systems running the aged OS. Companies lined up to pay Microsoft for extended support contracts and PC sales stabilized in part because enterprises bought new replacement machines.
Problems replacing Windows Server 2003 may appear similar at first glance, but they're not: Servers are critical to a business because of the applications that run on them, which may have to be rewritten or replaced. "This is very different from XP," said Vanden Boom. "When a laptop dies, you can just throw away that laptop and get another. The calculus for servers is very different."
"It's a night-and-day difference in complexity," echoed Mayer, when asked to compare Server 2003 migration to that of XP.
"Continued use of Windows Server 2003 is about more than just the OS itself. In the vast majority of the cases, there is an application that is directly responsible for the continued use of older Windows server products," IDC analyst Al Gillen wrote in a recent report on Server 2003 and its impending retirement.