Logitech M220 Silent, M330 Silent Plus, and M720 Triathlon review: Two mice that don't stir (or click), one triple-duty powerhouse
Logitech's new mice offer a mixed bag of features.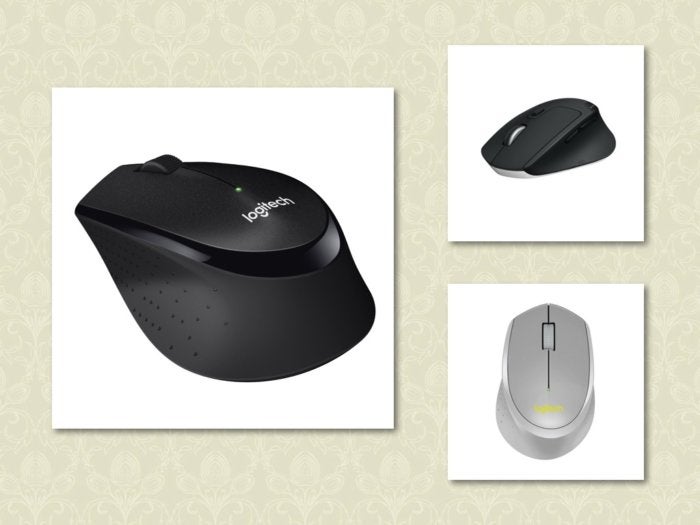 I've had a love/hate relationship with mice over the years, with anything made by Apple reserved for special condemnation. (Worst offender: The infamous "hockey puck" mouse that shipped with the first iMac.) I made a habit of grabbing a new trackball with every desktop Mac purchase, until the heavens parted one day and Magic Trackpad landed on my desk.
That's not to say there haven't been good mice, or even a few great ones. Many have been manufactured by Logitech, a peripheral maker who continues to offer something for everyone, despite an occasionally spotty track record with Mac owners.
Quiet as a mouse
Logitech's M220 Silent is a no-frills affair, but decibel-sensitive users will appreciate the click-free experience.
Two of Logitech's latest arrivals are the M220 Silent ($25 on Amazon and M330 Silent Plus ($29.99 MSRP; $22 on Amazon). As the names suggest, these are optical mice designed for users who loathe the noisy button clicks of traditional input devices, but desire a level of uncompromising mousepad-free precision.
At the lower end of the spectrum is M220 Silent, a petite, jet-black model weighing a mere 2.65 ounces. Only 3.89 inches high, 2.36 inches wide, and 1.54 inches deep, the M220 is a small step above stock mice shipped with many computers, thanks to the scroll wheel that doubles as a third button.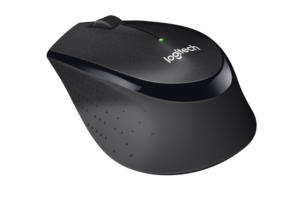 The Logitech M330 Silent Plus adds a rubberized grip and larger size while keeping the noise to a minimum.
Although nearly the same size as the classic Anywhere MX ($59.99 MSRP; $31 on Amazon)—a more capable palm-friendly mouse I've kept around for years as a backup—you get what you pay for. While the M220 lives up to its name in terms of decibel level, the build quality feels a little on the cheap side.
If you want a larger mouse that fits better in your hand, for only $5 more the M330 Silent Plus offers a choice of two colors (black or grey/yellow) and a contoured, soft rubber grip all the way around. However, this model is exclusively intended for right-handed users. Southpaws should stick with the more ambidextrous M220.
Triathlon gold
For more discriminating users, Logitech also added the M720 Triathlon ($69.99 MSRP; $53 on Amazon) to its lineup. Only slightly larger than M330 Silent Plus at 4.5 inches high, 2.9 inches wide, and 2.0 inches deep, the black M720 is significantly heavier at five ounces, which gives it a premium feel.