Nest Cam review: This Dropcam Pro successor delivers top-shelf security
While probably not worth the upgrade for Dropcam Pro owners, Nest's first security camera is great option for first-time home monitors.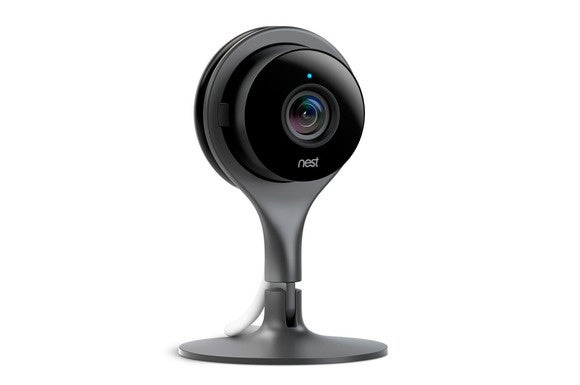 Nest ­launched its first security camera,the Nest Cam, earlier this year. Essentially a sleeker version of the Dropcam Pro—which the the Alphabet-owned company acquired when it bought Dropcam last year—the Nest Cam also brings a few improvements, including sharper video, enhanced night vision, and better sound and motion detection for the same $200 price.
What you get
The most immediately noticeable difference from the Dropcam Pro is that Nest Cam looks and feels like a more quality product. A new swivel joint gives you a lot more flexibility for choosing viewing angles, and its magnetic base similarly provides many more mounting options. It also comes with a wall mount and screws for more secure and permanent placement. As an extra security measure, there are no buttons on the camera itself; all functions are controlled from the Nest app.
While Nest Cam provides the same a 130-degree wide-angle view as Dropcam, it streams in 1080p—a bump from Dropcam's 720p—at 30 frames per second. Eight infrared LEDs ringed around its lens deliver enhanced night vision, and an integrated mic and speaker enable two-way communication.
Once it's setup, Nest Cam scans the environment to get a baseline of the room when it's still. Once you enable motion alerts, the camera's built-in sensors trigger the camera to record video of the scene and push notifications to your mobile device if it picks up a door opening, a body passing in front of the camera, or other movement. If you enable audio alerts as well, Nest Cam will respond similarly when it detects sounds above the ambient noise level of the room.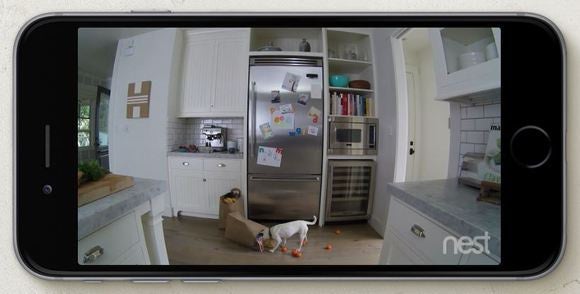 With 1080p video streams, the Nest Cam delivers higher resolution than many of its competitors. Credit: Nest
One crucial difference between Nest Cam and some other cameras we reviewed is that it must be plugged in to an outlet at all times—Nest Cam does not have battery backup. That's significant, because if the electricity goes out or an enterprising burglar cuts the power to your home, the camera stops working.
You get free access to live video out of the box, but you'll need to pony up for a Nest Aware with Video History subscription to take advantage of all Nest Cam has to offer. You can sign up for either a 10- or 30-day cloud-stored Video History plan (for ($10 per month or $100 year; $30 per month or $300 per year respectively), which will let you review past recordings for the selected term.
Either subscription will also let you create and share video clips, condense a day of video into a 30-second time lapse, get advanced motion alerts that reduce false alarms, and create Activity Zones to keep a closer eye on designated areas. You get a free 30-day Nest aware trial when you purchase a Nest Cam; it starts as soon as you add the camera to your Nest account.