Netatmo Welcome review: This camera promises personalized security, but its facial-recognition feature falls short
While this security camera successfully takes the creep factor out of home monitoring, its marquee feature feels like a work in progress.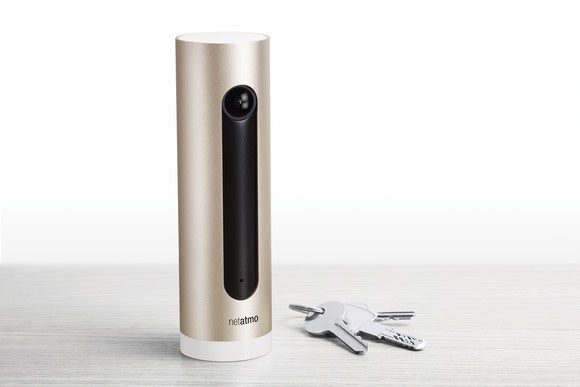 Most Wi-Fi security cameras are designed to look for people who aren't supposed to be in your home. The Netatmo Welcome is made to look for the people who are. The smart appliance manufacturer built this $199 camera around facial recognition and a personalized notification system that seeks not only to reassure you of your loved ones' safety, but to improve its ability to distinguish between real security incidents and false alarms.
In the real world, however, the Netatmo struggles to get to know your family, and it's missing many of the features that other cameras in its price range deliver.
What you get
The Netatmo Welcome looks nothing like a home-security camera. The indoor/outdoor device is housed in a tall, thin aluminum cylinder with a metallic finish much like its sister product, the Netatmo Urban Weather station. The design makes it blend easily with other knick-knacks in your home, and it reduces that feeling of Orwellian dread more-conspicuous security cameras can produce in your family and guests.
Netatmo Welcome must be plugged in to a power outlet as it doesn't have a battery backup. The camera also has a USB port, so you can connect it to a computer, and though it's designed for Wi-Fi, it includes an ethernet port if you prefer a wired connection.
The camera's 1080p streaming, 130-degree field of view,m and infrared LEDs for night vision put it on par with the Nest Cam, but that's where the similarities to the current gold standard in home security-cameras end. Netatmo Welcome detects motion, but not sound; and it has no two-way audio for remote communication.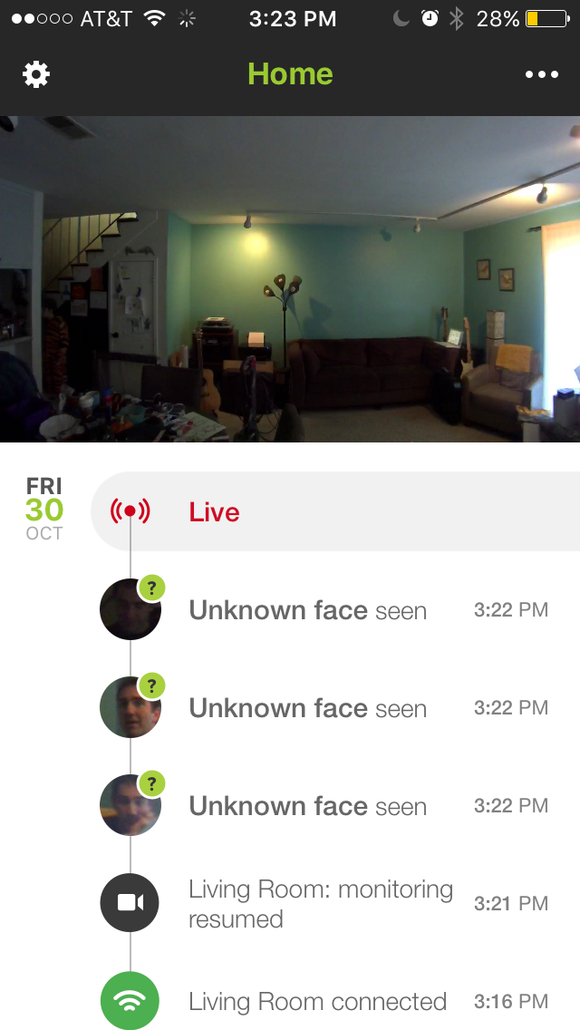 The Netatmo Welcome's 1080p live video is crystal clear, but it the camera has a tough time recognizing faces it should know.
It's marquee feature is facial recognition that can distinguish up to 16 people. Once the Netatmo Welcome "learns" faces, you can customize the alerts triggered by each individual. Ostensibly, this is so you can keep tabs on children and elderly parents, but it should also help cut down on false alarms when a "known" person passes in front of the camera.
Unlike most other home-security cameras at this price point, the Netatmo Welcome doesn't support any cloud recording plans. Instead, all video is recorded locally to an included 8GB SD card that slots into the back of the camera. The benefits of this setup are obvious: It eliminates the cost of monthly storage fees, and keeps the security of your video in your hands. But it also means that if an intruder takes your camera, you lose all forensic evidence of the break-in.