Raspberry Pi 3 review: The revolutionary US$35 mini-PC cures its biggest headaches
The Raspberry Pi 3's subtle improvements add up to a major usability and performance upgrade.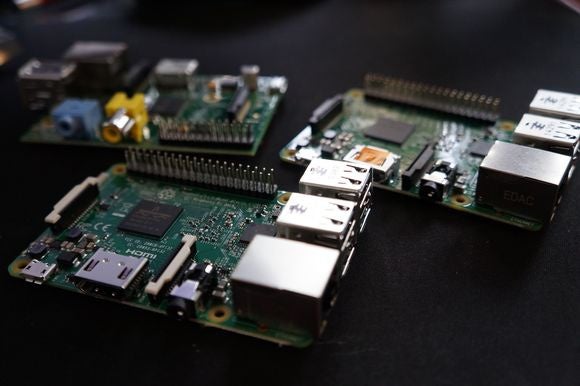 Clockwise from top left: The Raspberry Pi, Raspberry Pi 2, and Raspberry Pi 3. Credit: Brad Chacos
That's not the only concession to convenience introduced in the Raspberry Pi 3. One of the biggest headaches with the original Raspberry Pi was simply connecting everything you needed to it, as the initial version featured only a pair of USB 2.0 inputs. Connecting the basics—a USB keyboard, mouse, and Wi-Fi adapter—required a USB hub, not even mentioning external storage drives or any other gear you'd like to connect to the board. The Raspberry Pi 2 cured that headache by doubling the number of USB ports to four. The Raspberry Pi 3 goes one step further with native Bluetooth compatibility, which comes in handy for connecting wireless peripherals (take note, folks who use the Raspberry Pi as a cheap media streaming box) or gadgets and sensors for more advanced maker projects.
Adding the wireless capabilities didn't increase the Raspberry Pi's overall footprint, either. The new wireless radio is so small that "its markings can only be properly seen through a microscope or magnifying glass," the Raspberry Pi Foundation boasts.
The Raspberry Pi 3's new SoC also gives it a big leg-up in performance over the Raspberry Pi 2, which itself blew the single-core original Raspberry Pi out of the water. The Raspberry Pis 2 and 3 both rock quad-core processors, but the latest edition features a quartet of Cortex-A53 CPU cores clocked at 1.2GHz, compared to the Raspberry Pi 2's 900MHz ARM Cortex-A7 cores. In other words, the Raspberry Pi 3 has more capable cores running at higher clock speeds. Both pack a Broadcom VideoCore IV graphics processor, but the speed's been bumped from 250MHz to 400MHz in the Raspberry Pi 3.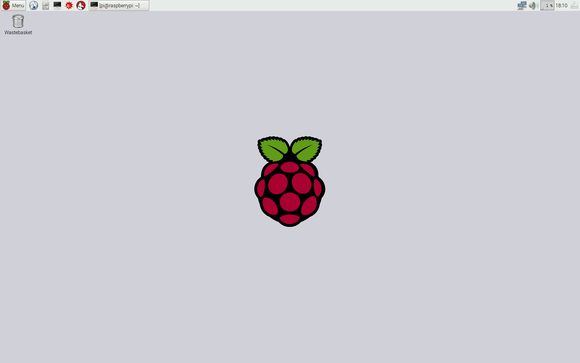 The Raspbian operating system's default home screen.
Boring numbers aside, the SoC's technical upgrades deliver a hell of a performance and usability upgrade. The Pi's capable of 1080p video playback at 60 frames per second now, up from 30fps prior—though the baked-in Epiphany browser chokes on 60 fps YouTube videos. Local videos as well as YouTube videos watched via the Iceweasel browser (installed separately) ran smooth as silk, however.
More important is just how much the Raspberry Pi 3 fails to remind you that you're using a $35 computer. Previous versions suffered from annoying pauses and lag when performing even basic tasks like checking Gmail or managing documents with LibreOffice, but those headaches are largely gone in the Raspberry Pi 3. You won't confuse it for a Windows desktop or even a Chromebook, but when Raspberry Pi Foundation founder Eben Upton said "This 50–60 percent [performance improvement] has moved us over some sort of line, where it becomes a much more credible PC replacement," he wasn't lying. The Raspberry Pi 3 can definitely handle basic productivity tasks and web browsing.
Previous Page 1 2 3 4 5 Next Page