Review: Canon PowerShot N is a pint-size powerhouse
It's not much bigger than an iPhone, but the PowerShot N does everything better.

The tilting LCD encourages unique compositional angles.
Creative Shot mode
Effects filters are not new to photography--we've been using them in photo apps such as Instagram and Flickr. Canon's twist on this concept is that when you put the PowerShot N in Creative Shot mode, you don't know exactly what you're going to get.
The camera provides you with five variations that shuffle elements such as exposure, point of focus, tints, and white balance. You pick the ones you like and discard the rest. Shoot the scene again, and you'll probably see a different set of images than before.
Purists might scoff while noting that it's the camera being creative, not the photographer. And to some degree, that's true. But after a bit of experimentation, you begin to see shots that take advantage of this mode. At that point, creativity becomes more of a partnership.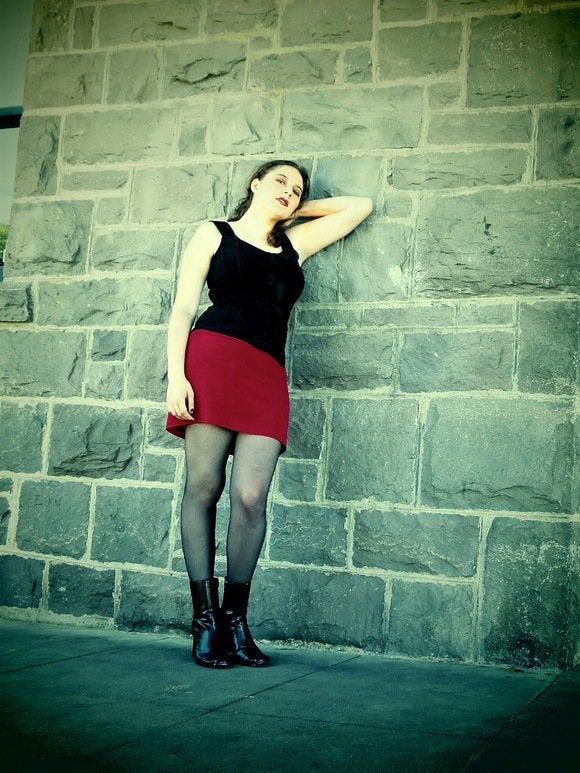 Creative Shot mode can generate interesting portraits and scenics.
Wi-Fi connectivity with mobile devices
No camera can compete with a smartphone if it can't quickly post images online. Once you pair the PowerShot N with a mobile device, such as an iPad mini, via the free Canon Camera Window app, it will connect to the device with just the push of a button on the side of the camera.
All of the images from the PowerShot N appear on the mobile device. Pick the shots you want and save them to the Camera Roll, where you can fine-tune and share them.
It's still a two-step process. What would be even better is if the mobile device could read from the camera as if from Photo Stream, enabling users to see the camera's images in their Instagram, Flickr, or Facebook app. That's easier said than done. But if you're going to compete with a smartphone, these are the types of things you have to do.
What the PowerShot N does do is automatically look for local Wi-Fi networks. If one isn't available, it will create its own access point. I tested this function in the busy Oracle Arena in Oakland, California. The free AT&T Wi-Fi network there was congested prior to a playoff game. After about 30 seconds of trying to connect, the PowerShot N automatically created its own network to complete the image transfer to my iPad mini.
The Canon Camera Window app itself is quite basic, but it handles transfers smoothly. And I anticipate that its feature set will expand in coming versions. It's available for both iOS and Android.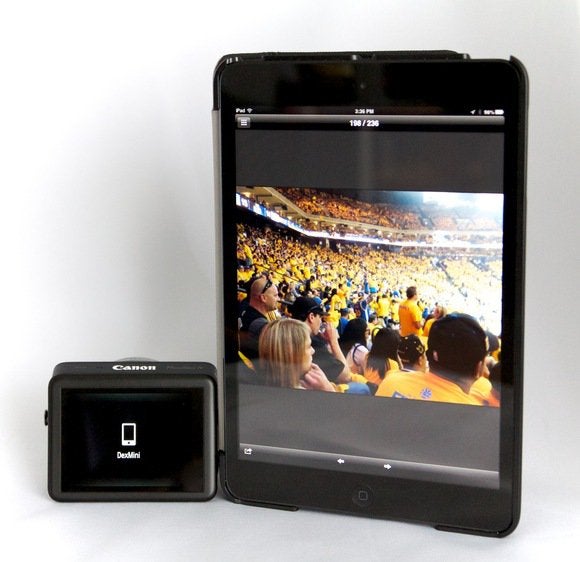 The PowerShot N connected to an iPad mini for photo transfer.