Samsung Gear IconX review: Wireless earbuds with great sound—and lots of problems
You'll love the strong bass and 4GB of onboard storage, but these wire-free earbuds have scads of nagging drawbacks.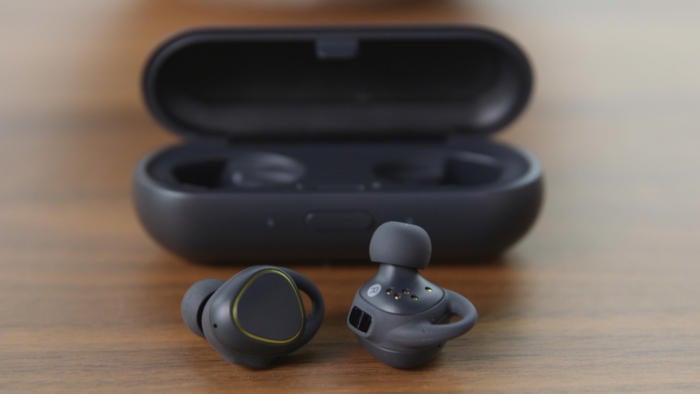 You might need a leap of faith to insert Samsung's Gear IconX wireless earbuds inside your ear canals. Indeed, as Note7 owners showed us over the last few months, electronics packed with lithium-ion batteries can do double-duty as incendiary devices.
Samsung isn't the only electronics manufacturer to be bitten by the boom-boom battery bug, but when you put the Gear IconX inside your ears, you can't help but consider that you're placing two 47mAh batteries on either side of your skull, and, well... what if?
But this is the deal with cutting-edge tech. If you want truly wire-free earbuds with good sound, 4GB of storage for on-board music files, and heart-rate sensors for exercise data, you may have to take some risks.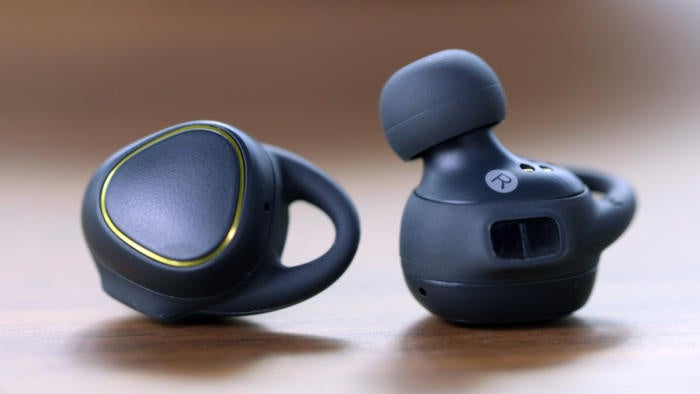 See that lozenge-shapped window on the right earbud? That's the optical heart-rate sensor.
My time with the Gear IconX hasn't been trouble-free. Battery life hasn't met Samsung's claims, the control interface is annoying, and I had trouble with heart-rate reporting. But I can still recommend these earbuds ($199 on Amazon), especially for exercise enthusiasts who already use Samsung phones.
The bottom line is the earbuds sound great, and their positives outweigh their nagging negatives (if only just barely).
Design, comfort, and user interface
I'm a huge fan of completely wire-free earbuds. There are no tethers from earbuds to phone, and no tethers from ear to ear. It's a liberating experience, especially when you're exercising, arms a-flailing. The IconX make good on their wire-free promise, especially because I find them comfortable for earbuds in this category.
Samsung provides three sizes of rubbery eartips for customized fit, along with three sizes of wingtips that help keep the IconX stabilized in your ear sockets. Once properly adjusted, the earbuds just sort of melted away into my music listening and exercise experiences. They also stayed firmly planted in my ears, and I think only a serious tumble would dislodge them.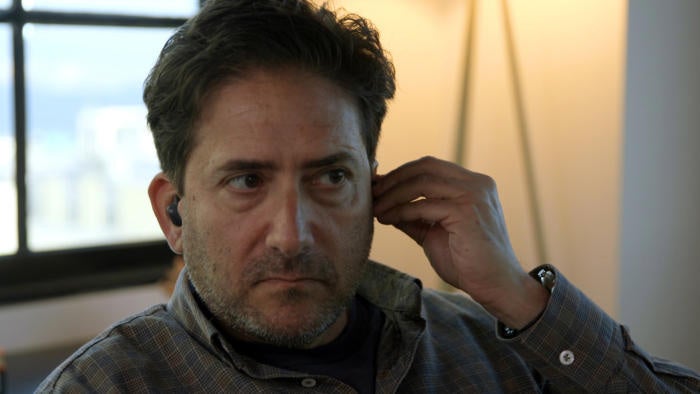 The IconX are generally comfortable to wear, and don't look too silly when they're sticking out of your ears with no wires attached.
Unfortunately, it's not easy—or comfortable—to control the IconX from the touchpads on the earbuds themselves. You tap once to pause/resume; twice to skip music tracks; and thrice to play the previous song. I've been using the earbuds for the past two months, and still haven't found the exact amount of pressure or finesse to properly execute each gesture. The biggest issue is activating pause when I want to skip tracks.