Share photos from your DSLR, no computer required
You don't need to crack open your laptop to tweet out high-quality photos.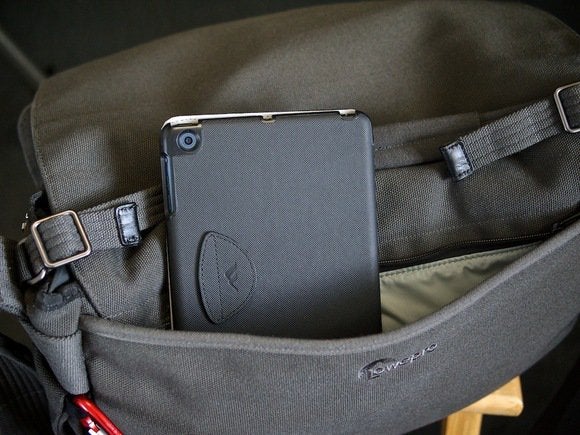 Mobile photography doesn't have to mean a compromise in image quality. You can shoot Raw files with your DSLR, and use your handy iPad to quickly, easily publish web-friendly JPEGs to social networks while on the go. And you don't need the super-expensive 128GB iPad to do this. In fact, I use a humble 16GB iPad mini for this workflow. Impossible you say? Pshaw, not at all.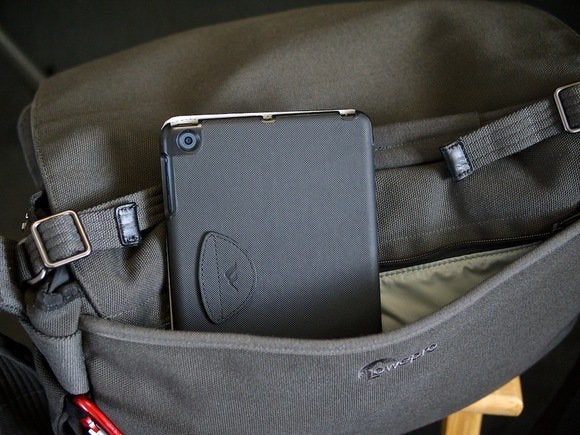 My 16GB iPad mini in the camera bag that I use for event photography.
This series of steps is what I use for pro-photography assignments, covering events. I deliver raw files to the client after an assignment, but they want JPEGs published to their social network sites during the event itself. There are a few ways you can do this. Keep in mind that while I'm outlining a business case for this technique, an event can mean anything that's important to you: birthdays, weddings, whatever.
Here's a common setup that I use.
Canon EOS 60D with an assortment of lenses
iPad mini (16GB)
Photo Stream
Camera configuration
I use the Canon 60D because it accommodates SD cards, which makes this workflow easier. In the menu on the 60D, I configure the camera to shoot RAW+JPEG. The Raw files are 5184 by 3456 pixels. They are used for final delivery of content to clients, editors, or anyone else who seeks high-resolution output. For the JPEGs, I use the fine-quality S1 setting. Those files are 2594 by 1728 pixels. That's plenty of resolution for publishing online.
When I take a picture, the 60D records both a Raw and JPEG version of the image: I need both of these. The Raws will ultimately be processed in Aperture using its high-end image editing tools. The JPEGs will be used on my iPad for posting online right away.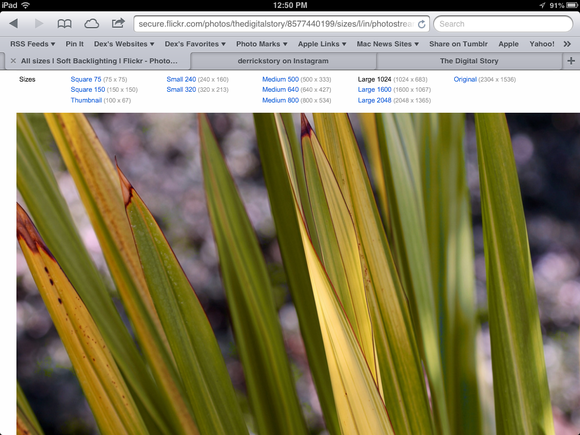 The JPEG moved from the memory card, through the iPad, and onto Flickr.
Uploading to the iPad
When it's time to share a few images online, I make sure my iPad is connected to the Internet via Wi-Fi. My Photo Stream is turned on (Settings > iCloud > Photo Stream > My Photo Stream), which means that any new images I put on my iPad will be uploaded to iCloud.
Now it's time to transfer a few images from the camera to the iPad. I remove the SD card from the Canon and connect it to the iPad mini using the Lightning SD Card Reader. The iPad will see both the Raw and the JPEG files and label them RAW+JPEG. There's no way to separate these formats at this point. But stay tuned.