Spec for spec, the iMac is a bargain over the Surface Studio
Just for fun, we compare Microsoft's brand-new desktop PCs to similarly spec'ed iMacs released a year ago—and the iMacs are $700 to $1,000 cheaper.
The graphic processor in the Surface Studio is an Nvidia GeForce GTX 965M, with 2GB GDDR5 memory. (Higher-end Studio models use the 980M with 4GB GDDR5 memory.) That's a notebook-size GPU tuned for gaming, but the Surface Studio is aimed at creative pros—the 192ppi screen supports the sRGB and DCI-P3 color profiles, and you can switch between them with a single button-press.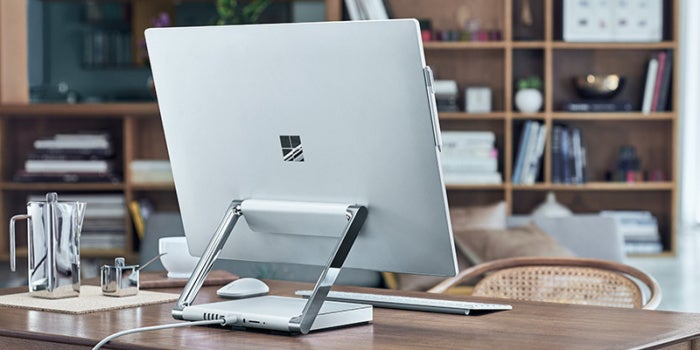 The Surface Studio comes with the Surface Pen, plus a matching keyboard and mouse.
Apple's 27-inch iMacs also have quad-core Intel Core i5 processors, the same Skylake chipsets as the Surface Studio. But a similarly spec'ed 27-inch iMac would save you a thousand dollars. For $1,999 you could order Apple's midrange iMac straight off the shelf, and get a 3.2GHz quad-core Intel Core i5, 8GB of RAM, a 1TB Fusion Drive, and a 5120x2880 "Retina 5K" display with P3 color profile. The biggest difference is the graphics chip—in the iMac, you get an AMD Radeon R9 M390 with 2GB of GDDR5 memory. There is no Nvidia option for this iMac; it's AMD all the way.
Maxed out
Intel offers a middle tier of Surface Studio with double the RAM (16GB) and an Intel Core i7 in place of the Core i5, for an extra $500, or $3,499 total. But let's push the limit and max out every Surface Studio spec just for fun.
The best Surface Studio you can order is $4,199. It's got the Intel Core i7 processor, a whopping 32GB of RAM, a 2TB hybrid drive (again, the same thing as a Fusion drive on a Mac), and an Nvidia GeForce GTX 980M GPU with 4GB of GDDR5 memory.
Microsoft currently isn't offering build-to-order options for the Surface Studio, so this is as maxed out as it gets right now, but it's worth noting that this all-in-one comes with everything you'd need, just like an iMac. You get the all-new Surface Keyboard, Surface Mouse, and the Apple Pencil-like Surface Pen. (Microsoft also sells an optional Surface Dial device for displaying menus on the Surface when you're using it in the flatter Studio mode. It's $100 on its own, but Microsoft is currently including it with Surface Studio preorders.)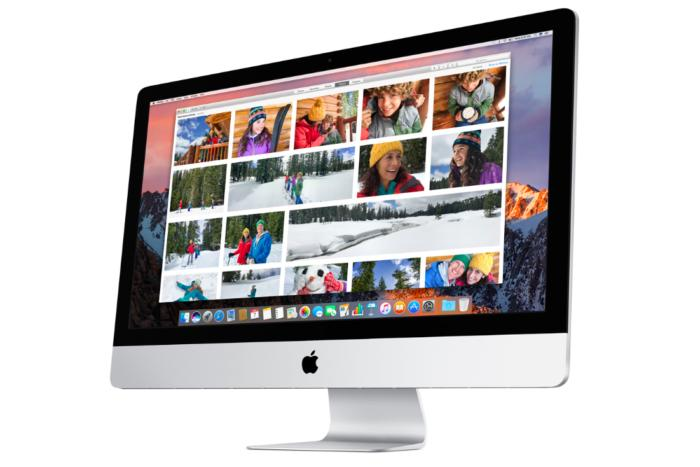 Apple's iMac hasn't gotten a fresh new design overhaul, but you can get one with very similar specs as the Surface Studio for hundreds less. Credit: Apple
A 27-inch 5K iMac with similar specs is still $700 cheaper, at $3,399, which includes some build-to-order options needed to match what the Surface Studio is offering. Going to a Core i7 processor, for example, is a $250 add-on over the $2,299 model, and getting up to 32GB of RAM will set you back an additional $600. The final upcharge would be $250 for the best GPU, an AMD Radeon R9 M395X with 4GB of GDDR5 memory.