SVS Prime Elevation speaker review: An incredibly versatile audio solution for the home theater
These smartly designed speakers are particularly great as the height channels in a Dolby Atmos, DTS:X, or Auro-3D configuration.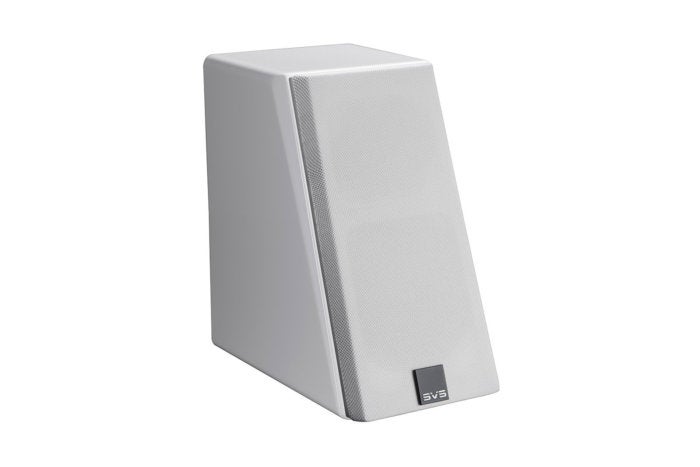 Sometimes you come across a product and you're compelled to say, "Why didn't someone think of this before?" That's what I said after using SVS' new Prime Elevation speaker. This is one of the smartest and most practical speakers I've ever come across.
You might be unfamiliar with SVS because the company doesn't sell its products in big box stores. Other than Magnolia Design Centers, which sell select SVS products, you won't find them at high-end audio retailers either. SVS has sold their wares exclusively online for years. While that's kept the brand under the average consumer's radar, you'll be hard pressed to find a home-theater enthusiast who doesn't know the brand. With a free in-home trial, free shipping, expert tech support, and a no-hassle return policy the company has generated an extremely loyal following over the years.
From their inception in 1998 until 2013, the company almost exclusively sold subwoofers. However in 2013, under the direction of CEO Gary Yacoubian, SVS embarked on a brand-new direction and started developing a full line of loudspeakers. SVS' flagship Ultra Series loudspeakers and budget-friendly Prime Series garnered nearly universal critical acclaim when launched.
Solving the problem of height speakers
Immersive audio creates a three-dimensional audio experience that floor-standing speakers alone cannot match. If you haven't experienced any of the major immersive audio formats such as Dolby Atmos, DTS:X, or Auro-3D, you have no idea what you're missing. You'll find our in-depth explanation on immersive audio here.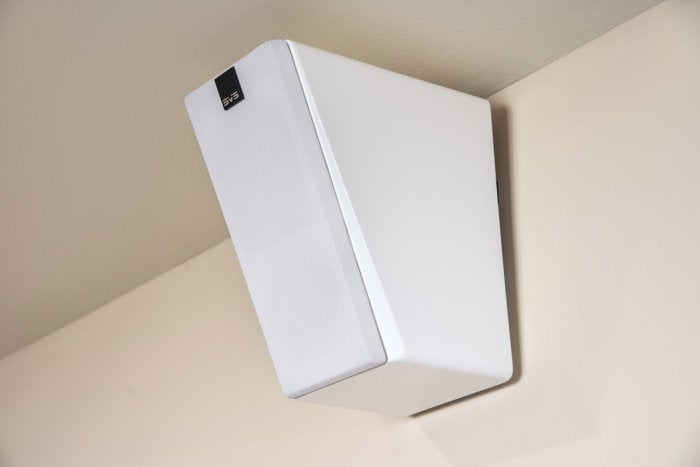 The Prime Elevation speakers are ideal for immersive audio. They come in either white or black finishes to match your ceiling or wall decor.
To create its magic, immersive audio requires a layer of height speakers installed in the ceiling or at the boundaries where the ceiling meets the walls. As you can imagine, the mere thought of in-ceiling or in-wall speakers can create challenges for would-be adopters. Whether it's cost or architectural constraints, most consumers simply can't consider it. That's led to a compromise approach that Dolby Laboratories developed, called the Dolby Atmos-enabled speaker.
In a nutshell, Atmos-enabled speakers fire sound toward the ceiling. In theory, the sound bounces off the ceiling to where the listeners are sitting to simulate sound coming from above. You don't need a degree in physics to realize it's a poor compromise, can have unpredictable results, and has led some to argue against this approach altogether.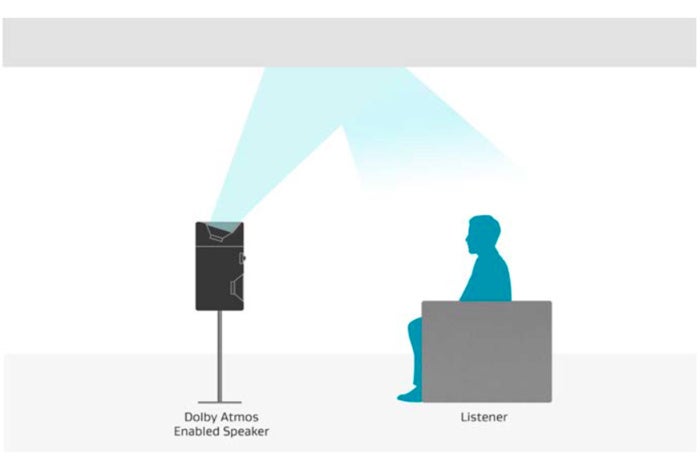 Dolby Atmos Enabled speakers fire sound towards the ceiling to the listening position. There are obvious problems and compromises with this approach.