The future of Windows: We vet the rumors of what Microsoft may announce this week
A Surface all-in-one? OK, Microsoft, wow us.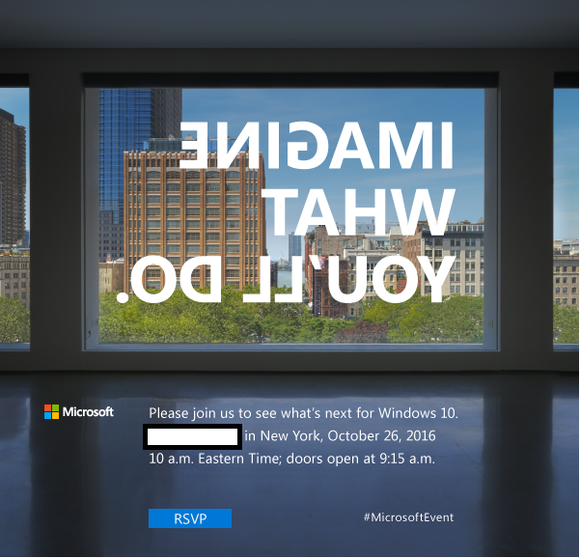 Microsoft's press event on October 26 should reveal that all is not quiet on the Microsoft front. For months we've watched rumors fly about new or updated hardware, Windows upgrades, and more—some likely, others not. Here's what we're hearing, and how likely each rumor could come true.
Rumor: a Surface all-in-one desktop
What we've heard: Microsoft set out to define new product categories with its Surface line, and the Surface tablets clearly succeeded—at least on the third iteration. Now Microsoft appears to be preparing to break trail again with a Surface all-in-one desktop, which may be called the Surface Studio.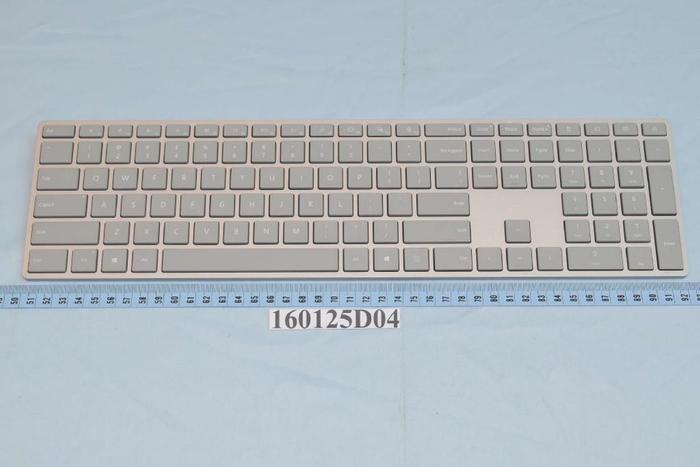 Microsoft filed this image with the FCC. Is this the hint of a new Surface AIO?
What seems likely: Right now, the most solid hint of Microsoft's Surface AIO is an FCC filing for both a keyboard and mouse, shown in Surface gray. The thinking goes that the two devices have to connect to something, most likely a desktop. Dedicated trademark blog site The Trademark Ninja also reported that a possibly Microsoft-affiliated company has trademarked the term "Surface Studio," which could be the AIO's name. Late on Monday, Windows Central postulated that a related "Surface Dial" could in fact be a Surface peripheral similar to a Wacom remote, designed to store an artist's most frequently used shortcuts.
From there, it's speculation: A Microsoft patent implies that the AIO could have a modular base with stackable components, much like the Acer Revo Build. Maybe a 27-inch 4K display? We can probably assume, however, that the AIO will contain a front-facing camera with Windows Hello capability.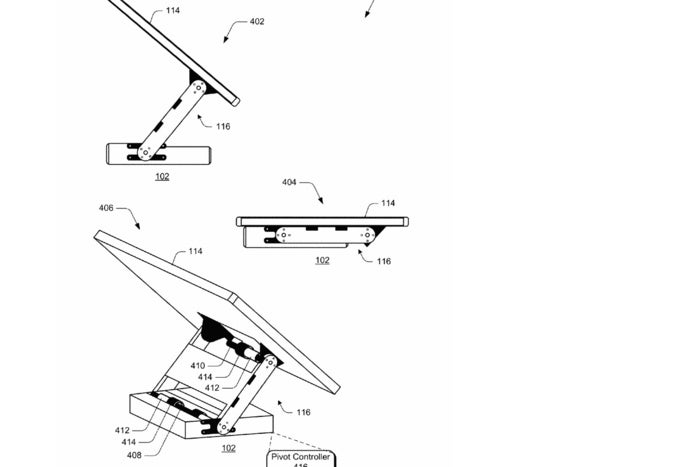 Another look at Microsoft's AIO patent shows a swiveling hinge that could pivot the display from a desktop to a more traditional monitor view.
By the way, sources say Microsoft isn't planning to announce an Intel Kaby Lake version of the Book or the Surface Pro 4 at this event, though an update to both products is expected eventually. (Entries on shopping sites that refer to the existing SP4 as a "2015 version" —fodder that a new version is due—are being sold by third parties, with no evidence of inside information.) Rumor has it that eventually the Surface Pro line will be incremented ahead, and known as the Surface Pro 5. If Microsoft simply refreshes the Book with a new processor, however, it may simply be called the "new" Surface Book.
What we want: If we were to design a Surface AIO, a 4K display would certainly be a must, as would a front-facing Hello-enabled camera. One screen seems a little simplistic, though, even with a 4K monitor and snapped windows. Would it be possible to "project" an AIO screen onto other nearby Surfaces? Dock a Windows phone? Demonstrate an improved Continuum experience? In Microsoft's ecosystem, raw performance isn't as important as flexibility and productivity. And that leads us to...