The future of Windows: We vet the rumors of what Microsoft may announce this week
A Surface all-in-one? OK, Microsoft, wow us.
Rumor: Teasers for the Nov. 2 event
What we're hearing: PCWorld has also received an invitation to a second event on November 2, where chief executive Satya Nadella and Office chief Kirk Koenigsbauer will "discuss the changing nature of connectivity." It's possible that some of the themes and products announced this week will be used as touchpoints for next week's discussion.
What seems likely: Office, Skype, collaborative features, possibly a dedicated Office assistant.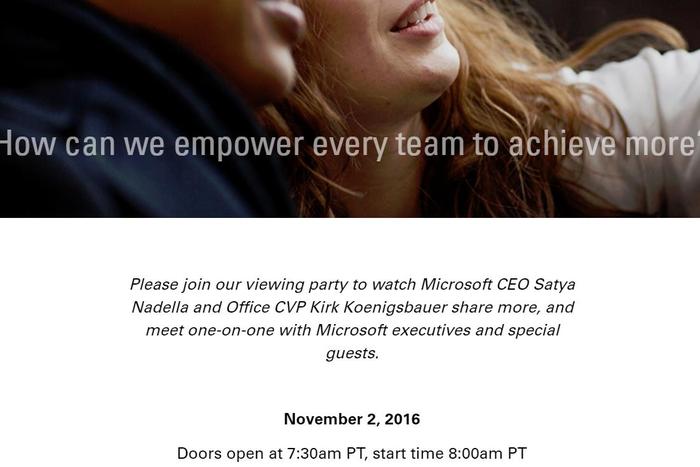 A screenshot of a Microsoft Sway invitation to an event on Nov. 2.
What we want: Microsoft's original Surface tablet launched Windows RT into the world. Ill-fated as that venture was, it demonstrated that Microsoft's hardware and software work best when they complement each other. We all know that Windows 10 Mobile struggled and failed due to the lack of third-party apps, and Microsoft's own weren't enough to overcome that.
Windows and Office were the original bookends of Microsoft's business, and the two press conferences should also be seen as complementary. If Microsoft believes that the Surface AIO, Windows 10, and whatever else it announces depend upon productivity, then this second presentation should show how it all will work together.
Previous Page 1 2 3 4