The top 10 PC technologies and trends to watch in 2017
A bevy of new technologies next year will bring PCs into the era of VR, AI and 5G
Though some critics love to knock PCs as dinosaurs, laptops and desktops have gotten sexier, faster and even smarter. For every blue screen of death, there are droves of technological enhancements driving PCs into the era of virtual reality, 4K video and 5G connectivity. Here are the top 10 PC technology and trends to watch next year.
VR PCs on your head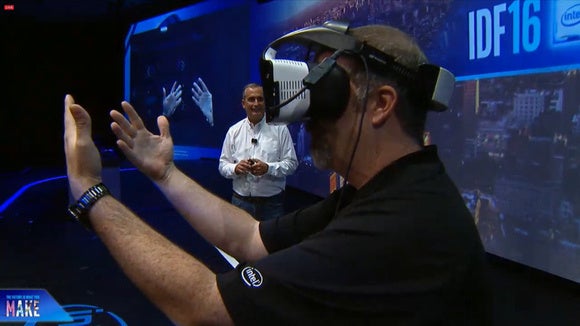 An Intel employee demonstrates the company's Project Alloy headset on stage during IDF 2016 in San Francisco on August 16, 2016.
VR devices will come in many new shapes and sizes, with some of them acting essentially as PCs that fit on your head. Dell, Asus, Acer, Lenovo and HP will release mixed reality headsets, which will allow users to interact with 3D objects that pop up as floating images superimposed on a real-life background. The devices will provide a new level of human-computer interaction, making it more fun than ever to create 3D objects, play games, watch moves, and have interactive Skype calls. These "holographic computers," as they have been called, will have Intel chips, an integrated GPU and possibly a 3D RealSense camera to identify objects, measure distances, and provide new perspectives on surroundings.
Storage prices will go up

A computer with an Intel SSD on display at Computex 2015 in Taipei
Prices of SSDs are going up due to shortages, and that could have an impact on the price of laptops, 2-in-1 computers and storage. Dell's XPS 13 with Intel's Kaby Lake chips and a 512GB SSD, for example, is not available right now. Other laptops with 512GB SSDs are priced unbelievably high. Most PC makers are offering 128GB or 256GB SSDs in PCs by default. Choose storage wisely, as it isn't easy to screw open a superthin 2-in-1 to replace an SSD.
Talk to your PC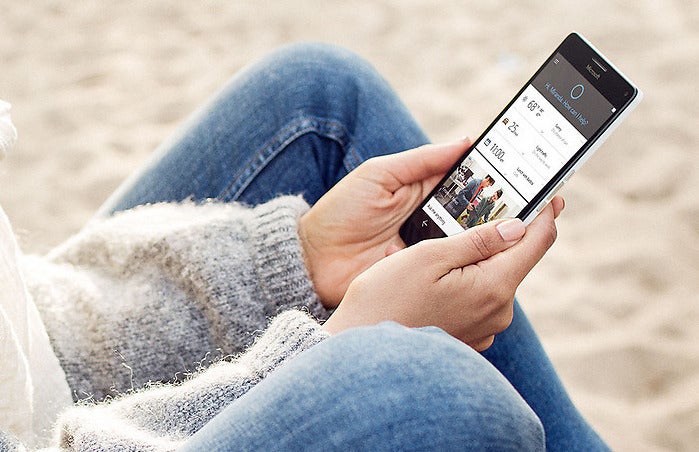 Woman using Microsoft's Cortana voice-activated assistant on Lumia smartphone.
The feud between Apple's Siri, Amazon's Alexa, Google's Assistant and Microsoft's Cortana voice-activated assistants could get more interesting next year. Users will be able to shout out Cortana commands to Windows 10 PCs from a longer distance, thanks to a "far-field speech recognition" technology that Intel and Microsoft are working on. Until now, Cortana worked best if a user was close to a PC, but millions of Windows PCs will turn into Amazon Echo competitors with this new feature. Cortana can do a lot more than Amazon Echo, like accessing information from the cloud, chatting with chatbots, checking email and other tasks.