Broadcom doesn't want all of Brocade, so what will happen to the leftover Ethernet business?
Analysts say there are plenty of potential suitors for Brocade's data center networking business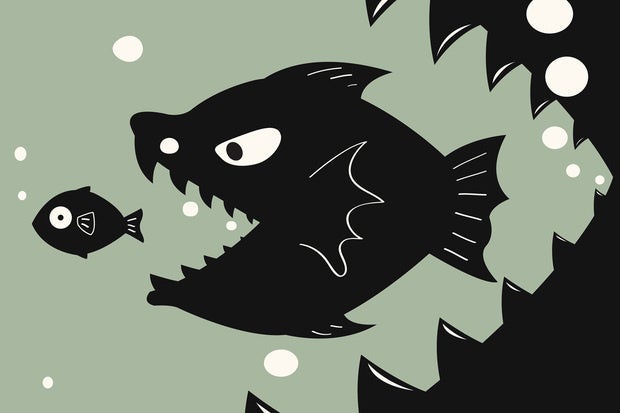 News of Broadcom buying Brocade for an estimated $5.5 billion comes with some caveats: Most notably, chipmaker Broadcom isn't planning to keep Brocade's Ethernet business. So what will happen to it?
When announcing the deal, Broadcom made its plans to sell Brocade's IP networking business clear. "Broadcom, with the support of Brocade, plans to divest Brocade's IP Networking business, consisting of wireless and campus networking, data center switching and routing, and software networking solutions," the press release states.
Broadcom sells silicon chips to networking vendors and doesn't want to compete with its customers by also selling Brocade's networking hardware. Broadcom is buying Brocade primarily for its storage area network business, which it will integrate with its chips.
Broadcom CFO Thomas Krause told the Wall Street Journal: "We are confident that there will be a fair amount of interest" in flipping the rest of Brocade's business. Analysts say customers of Brocade's relatively healthy Ethernet business should not panic; there are a whole host of suitors for the networking business.
"I'm a little surprised Broadcom didn't want these assets," says Zeus Kerravala of ZK Research and a Network World blogger, noting that Cisco integrates silicon, hardware and software. "It's a good set of products, it's an extremely well run organization and it's very profitable," Kerravala says of Brocade's Ethernet unit.
Share in the core networking business is a fickle thing, he adds: It's difficult to grow organically by adding new customers, but it's a 'sticky' business and hard to lose customers too. That makes vendors like Brocade attractive for suitors looking to expand their share.
Brocade also recently bought wireless networking provider Ruckus, which Kerravala says made the assets even more attractive. Long-time Brocade customers have been through this volatility before; Brocade got into the networking business by purchasing Foundry in 2008.
Potential buyers
So who would buy these Brocade assets? It's unclear at this point because no companies have made outright statements expressing interest, leaving analysts to mostly speculate.
Forrester networking analysts Andre Kindness believes the most likely outcome will be a private equity firm purchasing the assets. That would not be a bad thing for customers, he notes as typically these firms narrow the focus of the business and drive profitability.
Kerravala believes there could be a broader market though. Brocade is in somewhat of a tough position going up against Cisco and Hewlett Packard Enterprise, the market share leaders for data center networking equipment. There's a whole host of other vendors competing for the remaining market share, including Extreme Networks, Alcatel Lucent (now owned by Nokia), Avaya (which is selling its networking business), Juniper, Mytel and others. Kerravala says there's room for consolidation among these vendors.