How SunEdison went from No. 1 to the edge of bankruptcy
The renewable energy producer is not a canary in the coal mine for the industry.
The world's largest renewable energy developer, SunEdison, may be on the verge of filing for bankruptcy protection; its stock has fallen from a high of $30 per share in June last year to 36 cents today.
A Wall Street Journal report this week revealed that SunEdison is being investigated for overstating its cash position. SunEdison's shares have fallen drastically since then.
A SunEdison spokesperson declined comment.
Today, SunEdison is $11 billion in debt, according to Reuters. By contrast, in 2014, the company, with about 7,200 employees, pulled in $2.4 billion in revenue with an operating income of $536 million. During the previous 12 months, shares of SunEdison had gained 175%, "placing it among the top performers in solar stocks," according to a MarketWatch investor bulletin at the time.
So what happened?
In 2014, the solar and wind-power developer began an aggressive expansion. It created two yieldco subsidiaries, TerraForm Power and TerraForm Global. Yieldcos are companies that take over the operating assets of a larger company or companies in order to produce a steady stream of predictable revenue by managing long-term contracts.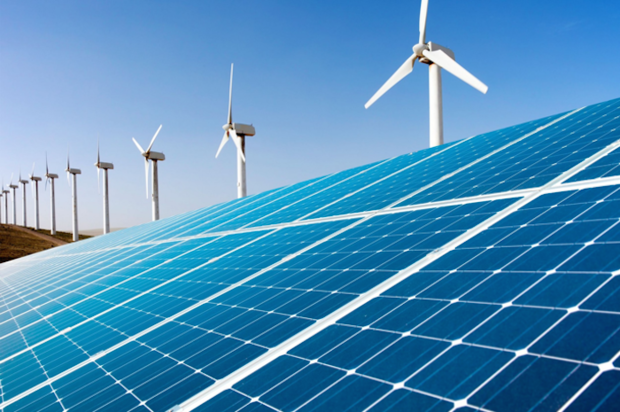 Creative Commons Lic. But yesterday, TerraForm Global announced that its 10K financial performance filing would be delayed due to SunEdison's financial reporting issues.
"Due to SunEdison's liquidity difficulties, there is a substantial risk that SunEdison will soon seek bankruptcy protection. Such an action would have a material adverse effect on TerraForm Global given our reliance on SunEdison," TerraForm Global wrote in a filing with the U.S. Securities and Exchange Commission.
Also on Wednesday, Brian Wuebbels, CEO of TerraForm Global and Terraform Power, abruptly resigned.
Too much growth, too fast
Over the past two years, SunEdison has aggressively dialed up its acquisitions in order to expand its marketshare, buyouts that left it $11 billion in debt, Reuters reported.
In 2014, SunEdison began buying existing wind, hydroelectric and solar power contracts. It also acquired First Wind, a Boston-based utility-scale, renewable-power developer.
"They were looking to both expand their current pipeline, expand into new markets and simultaneously develop some novel technology solutions," said Tyler Ogden, analyst with Lux Research.
In 2015, SunEdison announced it was buying U.K.-based Mark Group, a renewable energy installer. SunEdison also announced it would acquire three renewable energy subsidiaries and seven existing renewable energy project contracts in China, India, South Africa, Uruguay and several South American counties.
"SunEdison intends to act quickly to address the opportunity in emerging markets, where the majority of future global electric power infrastructure investments will be deployed," Ahmad Chatila, CEO of SunEdison, said at the time.
Last year, SunEdison also sought to buy India-based Continuum Wind Energy and Globeleq Mesoamerica Energy in Costa Rica, and it tried to acquire Utah-based rooftop panel provider Vivint Solar.