3 mobile games that help you get things done
Yes, it's true. You can be a better, more productive worker simply by playing a few games.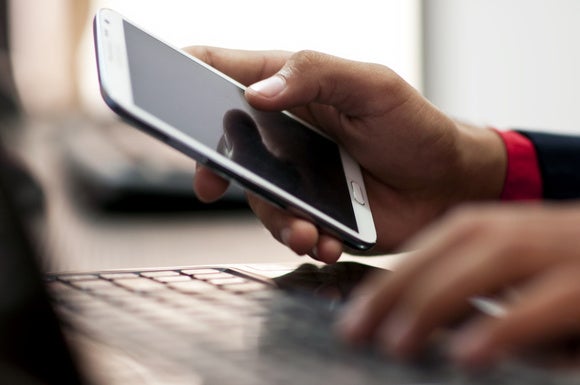 Let's face it: some of the tasks we do every day are pretty mundane. Maybe even downright boring. Yet, we still have to do them. Whether it's checking email and making sure we've responded to all of the appropriate messages, or remembering to write that daily report every single day, there's a lot of stuff do to. But staying motivated to complete even the most tedious of tasks doesn't have to be a chore in itself. Here are three apps that make it downright fun.
Wonderful Day
You may not think a simple string of green dots could motivate you to get things done. But that just means you're not familiar with Wonderful Day, a 99-cent iOS app.
In some ways, Wonderful Day isn't all that different from you basic task manager or to-do list app. It lets you add a list of tasks or activities, lets you tell the app how often you'd like them done -- every day, every Monday, every weekday, or something similar. You also can tell the app what time of day the activity needs to be done, and set a reminder if you need one.
Once the task is complete for the day, you check it off in the app, and you begin building a chain of green dots. The goal is to keep building the chain without breaking it, with the idea that the more often you do something, the more likely it is to become a habit. And while green dots don't sound terribly motivating, they actually are when you look at them -- especially when you see a lengthy chain that you don't want to break. Wonderful Day also awards medals when you create a lengthy chain.
Wonderful Day is not designed for one-off tasks, so it won't motivate you to finish that massive year-end report. But it's very easy -- and fun! -- to use, so if you're looking for a simple way to stay on top of those daily to-dos, Wonderful Day is for you.
HabitRPG
If building a chain of green dots doesn't sound like enough of a game for you, HabitRPG may be just what you need. This free app for Android and iOS (with a Web version, too), turns your entire life into a game. And yes, it can help you become more productive along the way.
HabitRPG lets you add habits (both good and bad), daily tasks (called "Dailies"), and to-dos. Doing so is easier on the Web version than it is on the mobile app, which isn't as intuitive. When you complete one of your good items, HabitRPG rewards you with experience, which allows you to level up in the game, and gold, which you can use to purchase items from the app or from your own list of rewards. The in-app rewards are items like swords for your avatar, which can give you a boost in the game, or items that you choose, like taking a break to play another video game. If you complete a bad habit -- and own up to it -- you damage the health of your avatar, a primitive looking figure you can customize to your liking.