4 ways your competitors are stealing your IT talent
Savvy companies are shopping for talent in what is arguably the best place to find it -- their competition. As the talent war heats up, poaching tech professionals is becoming increasingly common. Here's how it's done and how to stop it.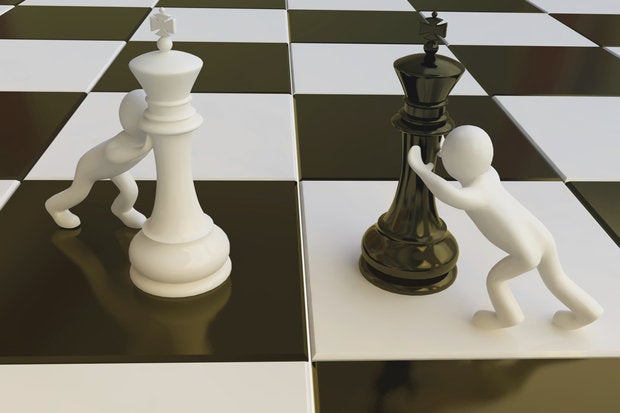 One of the best places for your competitors to find great talent is within the walls of your company. If your best and brightest have been jumping ship to work for your biggest rival, it's important to know how they're being recruited, why they are being targeted and what you can do to stop it. Here's how your competitors may be poaching your talent.
They're Using Professional Search Tactics
Savvy companies know that the best talent is often already employed - with their competitors. Hiring a professional search firm -- or if that's not financially feasible, copying their subtle approach -- can lure away even the most content employees. As this Inc. Magazine article points out, targeting successful talent and then making contact via social networks like Facebook or LinkedIn, or at professional networking events, conferences or industry events with the promise of a "great opportunity" can pique their interest and entice them to consider a move.
They're Using Tools Like Poachable or Switch
One of the biggest challenges for hiring managers and recruiters is finding passive candidates, says Tom Leung, founder and CEO of anonymous career matchmaking service Poachable.
"Passive job finding - and searching for passive candidates - has a lot of interest for both candidates and for hiring managers and recruiters. As the economy rebounds and the technology market booms it remains difficult to match potential candidates with key open positions," Leung says. Employees and candidates are demanding higher pay from potential employers while, at the same time, STEM jobs are taking twice as long to fill as non-STEM jobs.
"When we asked hiring managers and recruiters what their biggest challenge was, they told us their weak spot was luring great talent that was already employed. Everybody seems to be doing a decent job of blasting out job postings, targeting active candidates, interviewing them, but this passive recruiting is where people get stuck," says Leung.
Passive candidates are already employed and aren't necessarily unhappy, Leung says, but if the right opportunity came up, they would consider making a move. That's where tools like Lueng's Poachable and the new Switch solution come in.
"These folks might want to make a move, but they're too busy to check the job boards every day, and they're content where they are. What we do is help them discover what types of better, more fulfilling jobs are out there by asking them what 'dream job' would be tempting enough for them to move, and we help them find that," says Leung.
Are You Offering Competitive Benefits and Perks
Flexible work schedules, job-sharing, opportunities to work remotely, subsidized child and elder care, employee-paid healthcare packages, on-site gym facilities, a masseuse and unlimited vacation time are all important if you want to attract talented IT professionals.