5 things we know about millennials in 2015
If you think you know what millennials want at work, you might be surprised by the answers to this survey.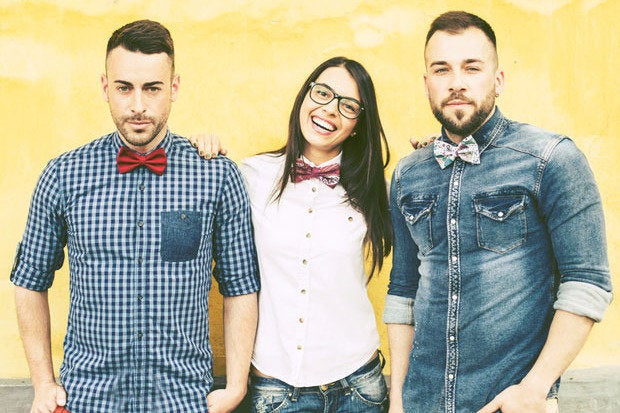 Hiring and retaining millennials continues to be a hot topic as the generation finds its way into the workplace and leadership roles. But there are a lot of misconceptions out there about what millennials want from their careers. The Hartford surveyed millennials aged 18 to 34 to find out what the generation wants at work, and you might be surprised by the answers. Here are five truths about millennials in the workplace.
Millennials want to lead
Millennials are entering the workforce in droves, and according to the study from the Hartford, 80 percent of millennial workers are already in leadership positions. And although a large proportion of millennials have become leaders, they aren't interested in stopping there. Of those polled, 69 percent of respondents reported that within the next five years they wanted to become leaders, even though 80 percent are already in leadership positions. It makes sense when the next statistic shows that 77 percent already consider themselves currently a leader, but aspire to go even further in the future and grow in their leadership roles.
Age matters for millennials
Millennials encompass a broad group of the population, including anyone aged 18 to 34, which means one millennial might be at a very different place than another. With that age range, one millennial could be graduating high school or college, while another might be well into his or her chosen career and another might already have a well-established career or even a family. So it makes sense that, while this generation is all grouped together, some millennials report different needs or aspirations than others. For example, the Hartford found that older millennials, aged 26 to 34, were more likely to say that they wanted to lead in business within the next five years. Meanwhile, younger millennials, ages 18 to 25, were more likely to say they saw a future working in social media, rather than business.
Industry also matters for millennials
Gender also factored into results, with women more likely to report that they wanted to lead in hobbies or nonprofits, while men were more likely to report a future in sports or politics. The most popular industry for women was arts and entertainment, and it's also an industry that 40 percent of all millennials want to work in, regardless of gender. The study also found that the number 1 industry for men was technology, but 36 percent of all millennials want to work in technology, regardless of gender.
Of the millennials polled, 36 percent also expressed interest in education, while 31 percent said they were interested in the healthcare industry. The industries with the lowest appeal were construction, retail and manufacturing at 7 percent, insurance at 4 percent and wholesaling and utilities at 3 percent. While these industries might not seem appealing to Millennials, The Hartford points out how these industries can oftentimes have technology jobs with less competition.