5 ways to find and keep customer-focused IT pros
The days of inward-facing tech teams are over. To thrive today, IT must evolve into a customer-focused part of the business – and it all starts with having the right people. Here are five tips to find and keep customer-centric IT players and grow the skillset of your current IT staff.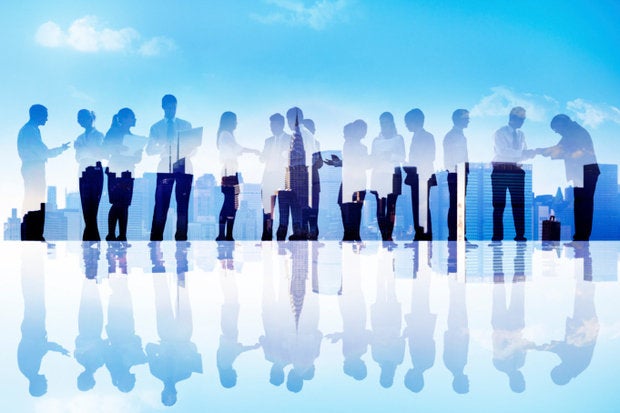 In order to stay competitive in today's marketplace, IT organizations not only need to hire digitally focused employees such as data scientists, developers and innovation experts, they also need to evolve the mindset and structure of their IT groups. IT departments can do this by changing their old image of inward-facing order-takers to one of outward-focused collaborators who interact directly with internal and external customers.
This shift toward greater customer-centricity is a growing trend, according to the latest IDG Enterprise (CIO.com's parent company) Tech Poll. The survey found that 73 percent of CIOs believe IT is interacting more with external customers than two years ago and that 37 percent plan to focus IT spending on external customer interactions.
Here are five ways you can recruit and retain customer-focused IT players as well as change the mindset and skills of your existing workers to get closer to the customer-centric IT model:
1. Look for outside-the-box thinkers
IT departments often attract the classic technology type: introverts who are most comfortable delving into code at their desks. Although there is still a place for these types of workers, IT leaders need to bring in different personality types with diversified skill sets to expand and sharpen their group's customer focus.
One option is to bring in workers with industry experience who can take on business-focused IT roles. Raj Harapanahalli, director of North America application services at biotech company, Genentech, looks for senior people with business experience such as physicians, bioinformatics experts or scientists who could transition into roles within his IT group. Among people with those types of backgrounds, he said he looks for "attitude and passion to go after unsolved problems."
Another way to find people who will excel at working with customers is to get a sense of how they would solve a business problem with technology. Aaron Gette, CIO of Bay Clubs, a luxury fitness and country club company, said he cares less about titles and hot IT roles and more about intangible qualities. "I'm looking for nontraditional IT people. They like to talk to people, not just on social media, but actually socializing and being involved in initiatives," he said. "They need to be involved in member forums and understand what's working with our programs."
2. Provide opportunities to work with customers
Relationships between IT employees and their internal and external customers should involve more than filing a ticket and exchanging emails. CIOs need to foster deep, collaborative relationships between their IT departments and the customer bases they serve by having them meet face-to-face and work as equal partners on key projects.