6 reasons why Apple Watch will kill activity trackers (and 6 reasons it won't)
Apple Watch owners and users of dedicated fitness trackers, such as Fitbits, share opinions on why smartwatches will eventually make trackers obsolete, as well as reasons why fitness gadgets will remain relevant … at least for a few more years.
Why an activity tracker might be a better fit than a smartwatch
Of the 12 sources we interviewed, five say they prefer activity trackers to the Apple Watch. Here are six reasons why.
1) You don't have to worry about damaging an expensive smartwatch
Voiceover artist Sam Swicegood currently wears a Microsoft Band. "It's a bit more discreet and convenient [than an Apple Watch]," he says. "And I feel like if I accidentally drop or hit it against a handrail when taking the stairs, I won't be out an absurd amount of money."
2) Fitness trackers are less obtrusive
"I'm a guy who enjoys the look and feel of a traditional watch, so smartwatches have no appeal to me," says Jake Lane, growth analyst for LawnStarter "I like my Fitbit Charge because, while it's a piece of technology, it can be worn with nearly any attire without looking too out of place. An Apple Watch doesn't have the same capabilities, and it's pretty obvious what it is."
3) More ways to wear activity trackers
"If I were just getting started with activity tracking today, I'd likely use a dedicated activity tracker over a smartwatch," says Sarah Pike, content contributor, HighSpeedInternet.com. "I'm not a serious athlete and want to monitor my fitness activities with a non-bulky device like a clip-on fitness tracker. Also, in terms of apparel, smartwatches can't be hidden well and don't always match every outfit. Small fitness trackers can be clipped on the interior of a waistband, a pant leg, or even on a bra strap."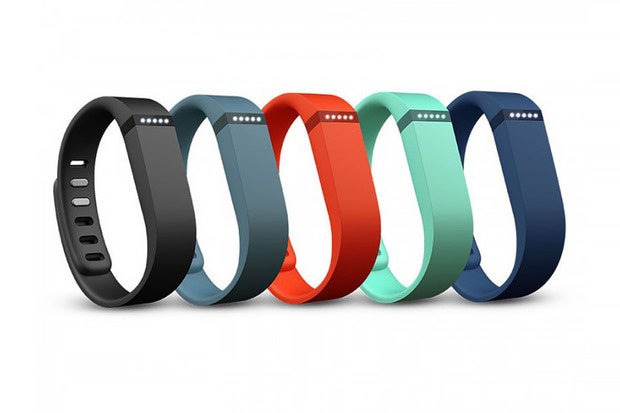 4) Dedicated fitness bands are less expensive, more rugged
"If someone is just starting out, and they're serious about tracking their fitness, I'd suggest a dedicated fitness band," says Jason L. Bauman, SEO associate for Trinity Insight. "Some of the Apple Watch's features, like the circles for working out, are cool, but I think the durability and relative cost of fitness bands makes them the better investment."
5) Activity trackers will likely become less expensive, perhaps free
"Fitness trackers will become substantially cheaper in the coming years," says Luis Rincon, cofounder and CEO, Wearables.com. "Xiaomi's entrance with a $13 band [the Mi Band] is proof of this. Thus, fitness trackers will continue to be the more accessible fitness wearable for the mass market, especially as devices that we see offered around $99 slip closer to $49." In addition, Rincon predicts "a future where employers and health insurance companies offer you an activity tracker at almost no expense," in exchange for permission to collect health-related data.
Previous Page 1 2 3 4 5 Next Page