6 tips for a better mobile retail experience
Mobile technology should be a perfect way for stores to enhance the in-store shopping experience for their customers, but far too often it's clunky and frustrating. Here are six ways to improve the retail app experience.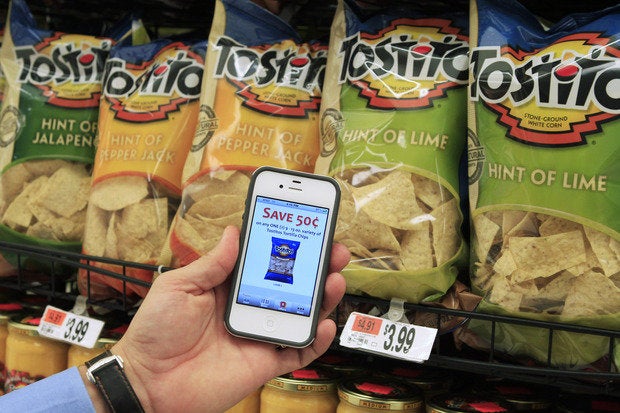 Credit: Adam Hunger/Reuters
Maybe you're just looking for shopping inspiration. Or, perhaps you want a great deal or some personalized suggestions. So, you load up a retailer's mobile app or surf to their mobile website. Done and done, right? Wrong.
If your experience is like that of a good chunk of today's consumers, this can be a road to nowhere that is nothing like the elegant mobile experiences you've become used to on apps like Uber or sites like Amazon. The retail app might not load properly, or be hard to navigate; the mobile website may seem confusing and cluttered; or the whole experience may not connect in any way to a recent in-store or desktop interaction with the same retailer. So, it's no surprise that potential customers with short attention spans quickly bail and go elsewhere.
Smartphones have become the primary device for many, especially millennials and other mobile "elites," but a majority of consumers give their mobile retail experiences the thumbs-down, according to a recent 2015 Adobe Mobile Consumer Report. The research found that less than half were satisfied with their experiences on retail applications and mobile Web sites.
"There's a real disconnect between retailers and customers when it comes to mobile," says Matt Asay, vice president of mobile for Adobe's digital marketing business unit. "Mobile-first companies such as Uber are setting expectations for what is possible in mobile, but that's not what most retailers provide on their website or app. On the other side of the coin, a great in-store experience like you get at Target also isn't what you necessarily get on mobile, either."
At the same time, it's more important than ever for retailers to get mobile right, as smartphones have become an increasingly important influence on in-store sales. A recent Deloitte study, "Navigating the New Digital Divide" found that the influence of smartphones on in-store sales rose to 28 percent in 2014, up from 19 percent the prior year. Consumers are getting more sophisticated with their use of mobile, not just for price comparisons and reviews but more often for inspiration and idea-generation earlier in the shopping process. They're also spending up to 90 percent of their time on their phones in apps – so if retailers want consumers to spend time with them on mobile, their apps need to improve.
So how can retailers improve the mobile experience for current and potential customers? Here are six tips if you're serious about mobile:
1. Think mobile first
Consumers may not buy first on mobile, but increasingly their first touchpoint will be on their smartphone. "You need to think about the customer journey and realize that the odds of them making it to your store increasingly depends on their mobile experience," says Asay. That means putting some real skin in the mobile game, he adds: "Most companies say they are working on improving mobile, but if you ask whether mobile is core to their company strategy, or if they have real budget set aside for it, those numbers plummet."