6 ways to nail the job interview
Learn what IT hiring managers say are the most common interviewing mistakes and how you can avoid making them. (And if you're a millennial, pay particular attention.)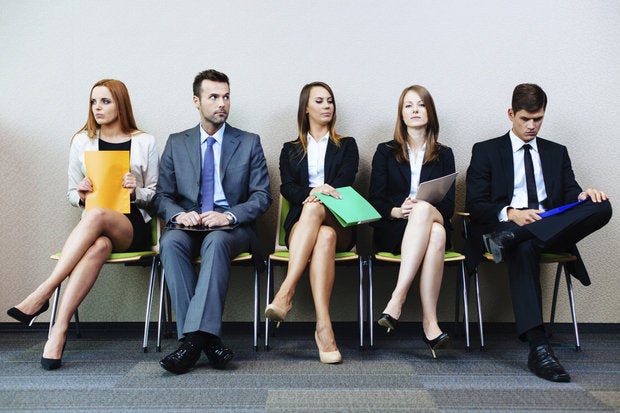 Credit: ThinkStock
When Doug Mitchell took over as CEO of direct-sales company Argenta Field Solutions in 2011, he noticed something surprising. He noticed that most Gen-Y candidates, though tech savvy and digitally plugged-in, didn't seem to have a clue about how to dress for, prepare for or conduct themselves in an interview, making his job and the job of his hiring managers difficult.
"One of my responsibilities is interviewing, while the final decision is made by our chief administrator or by the head of sales, I perform interviews as well as put a final stamp of approval on our hires. What I noticed was, especially with the latest crop of millennial candidates, they're completely unprepared. They don't understand how to dress, how to speak, how to comport themselves in a face-to-face interview," he says. "Millennials might be 'digital natives,' but they could use some pointers on good, old-fashioned face-to-face interaction at times," says Mitchell.
Six Tips to Nail an In-Person Interview
Whether you're a millennial looking to land your first job or you're a senior executive taking the next step in their career, there are some things you need to focus on to make a great first impression. "I focus on six general principles. While some might seem like common sense, they're always important to remember," says Mitchell,
Dress for the Role You Want
Dress for the job you want, not to job you have - or the job you're applying for. You want to aim for the job that's one level above the one you've applied to; that shows the interviewer, subconsciously, that you're looking toward a future with the company, advises Mitchell.
"Yes, we're a direct sales company. We have fairly casual uniforms for our salespeople, but if someone walks through the door in a suit and tie, or a nice blouse, pantsuit or skirt and heels, that shows me they've taken the extra effort to make themselves look professional. Even before they open their mouth, I can see they could potentially be in management someday, "says Mitchell.
Leave Slang and Dialect at the Door
The way you talk with your friends should be the exact opposite of how you're talking to potential hiring managers. Keep it professional, formal and polite. "You'd think this wouldn't need to be said, but it does, because it has happened more than once. I've had people come in who pass the 'dress code' test, but the second they throw me a 'Yo, dawg,' it's over!, "Mitchell says.
Speaking with correct grammar goes a long way toward reinforcing the professional impression you've made by looking the part.