7 secrets of highly diverse companies
Diversity's a major issue in IT, but some companies just seem to 'do diversity' better than others. What's their secret?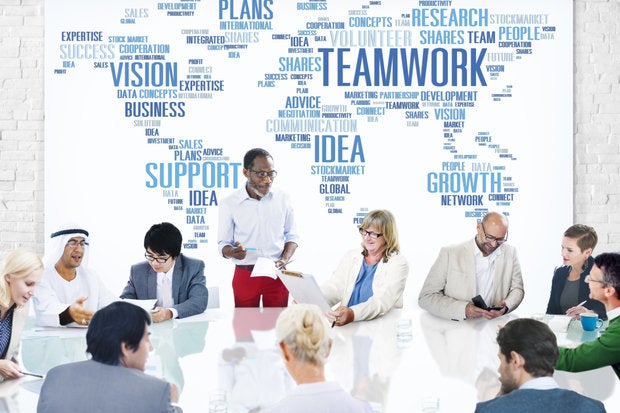 Diversity (or lack thereof) in the IT industry is big news, and companies like Intel, Facebook, Google and Twitter are announcing they'll make greater effort to attract, hire and retain candidates from underrepresented groups, as well as publicly monitoring and tracking their results. But it seems some companies' initiatives are more successful than others. So, what makes some firms so good at improving diversity?
They use technology effectively
There's plenty of recruiting software solutions aimed at helping companies attract and hire a more diverse workforce; one such option is Entelo and its Entelo Diversity solution. Entelo Diversity works in conjunction with a company's existing suite of recruiting and hiring tools, which leverage big data, analytics and social media data to screen and source candidates. "Entelo Diversity is a Web crawler that uses a proprietary algorithm to aggregate profiles from publicly available information," says Entelo CEO Jon Bischke. Its solution uses what's already indexed to create a more in-depth profile of a candidate, and then look at certain data points that could signal whether candidates are male, female, black, Hispanic or a veteran. For example, is the candidate a member of the NAACP? That could signal they're African-American. Or, if the candidate was a member of a sorority during her college years, the assumption it's a female.
They make education and training a priority
Most employees, in any industry, attend at least one diversity-focused training in their career. But one-off seminars and day-long continuing education classes are often forgotten as soon as attendees walk out the door. The trick is integrating diversity into the daily experience at work, and helping employees develop critical thinking around issues that affect them, their co-workers and the business as a whole. "A lot of our training goes into helping clients apply diversity awareness and apply that on a daily basis in their organization, make it sustainable," says Rafael Solis, co-founder, senior vice president of product and chief marketing officer of collaborative learning solutions platform Braidio. One exercise they use in trainings is to have attendees pretend they're seated on an airplane with an empty seat beside them. Then, participants are shown a series of pictures of different potential "neighbors" and they are asked to notice how they react to certain people. This, in turn, allows Braidio to expand on that -- from race, gender, ethnicity, age, dress -- into their own biases and assumptions and how they might or might not bring that into workplace interactions with peers, customers and with management.