8 ways Lollipop 5.0 reinvents Android
Enhanced security, improved architecture, extensive APIs -- bold changes make Android 5.0 better for business.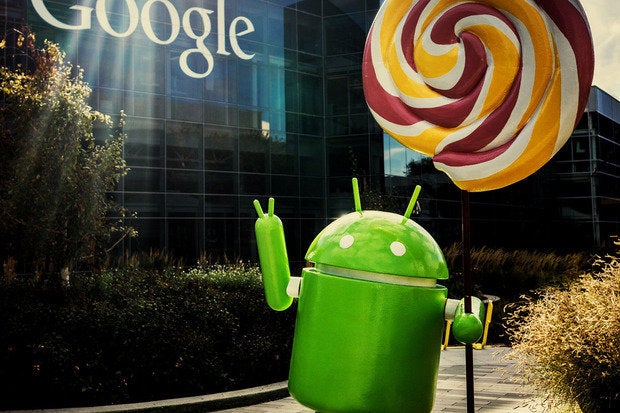 Credit: Flickr/Giuseppe Milo
Android 5.0 Lollipop heralds a new era for the operating system, one aimed at unifying the Android experience across devices and built with business use squarely in mind. While iOS may have enjoyed early darling status in the enterprise, expect business organizations to take Android much more seriously going forward, thanks to a raft of significant improvements, an extensive set of new developer APIs, and clear signals that Google intends to lead the Android ecosystem more intentionally than ever before.
Lollipop is in many ways a reimagining of what Android can be, and Google has rebuilt Android Lollipop from the ground up with the future in mind. Injecting new support for faster and more efficient hardware, Google has laid a strong foundation for developers and device makers to take the platform to new heights in powering the next generation of smartphones, tablets, and wearables.
Lollipop is currently rolling out to most Nexus-branded devices and some Motorola and LG devices, and it's in the hands of device makers like Samsung and HTC for testing and rollout in the coming weeks and months. Here is a look at the improvements to Android Lollipop that make it the most powerful and adaptable Android yet.
Simplified setup
With Lollipop, Google has streamlined device setup, a welcome improvement over previous versions of Android. Connect to a Wi-Fi or cellular network, and Android will automatically download any available updates right out of the box, rather than waiting until the setup process is complete as in versions past. With Lollipop installed, you'll enter your email address and password, then begin setting up your Google profile on your new device. Android Lollipop's setup process also now supports NFC transfer which will allow you to tap your previous NFC-enabled device to your new one to transfer your settings, apps, and profiles. (Note: Over-the-air updates will still require manufacturer and carrier approval.)
Android Lollipop's most notable improvement to the setup process is the ability to restore your device from a specific backup. Rather than automatically downloading every app and setting affiliated with your Google profile, Lollipop now allows you to restore from a particular device's profile. Simply choose your backup profile, and you can handpick the apps associated with that profile that you want to load to your updated device. This new feature is particularly handy for those who use multiple Android devices, enabling them to keep separate sets of apps on each device.
Material Design: A fresh, new unifying face
Lollipop introduces a complete and aptly named visual overhaul of the Android UI: Material Design. Google's reimagined look and feel for Android is more vibrant, fluid, and cohesive than in previous versions. The impact of Material Design can be felt throughout the entire OS, from its new navigational buttons and reimagined menus all the way to Google's portfolio of stock apps. Thanks to this new unified aesthetic, everything about the new Android looks and feels like it fits together seamlessly.