9 reasons good employees leave -- and how you can prevent it
The average tenure for IT workers is less than 3.8 years, according to Payscale. And while you'll never eliminate employee turnover, these strategies can help you motivate and ultimately retain your best talent.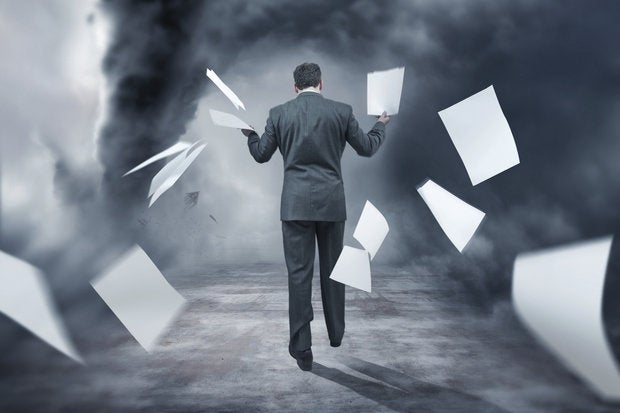 The people who work for you are your greatest asset. Treat them as such and they will be more productive and engaged, refer other great workers to your organization and stay longer. Treat them as a liability and they will be less productive and eventually leave, hurting morale as well as the bottom line.
So as the New Year approaches, if you don't have a great employee retention strategy in place, then it's time to start formulating one.
Why Workers Leave
At the end of 2013, CareerBuilder polled more than 3,000 workers to see what they thought were the major pain points in their career. Here is a look at the some of the highlights:
45 percent of workers say they were dissatisfied with the advancement opportunities at their current company.
39 percent say they didn't have a positive work/life balance.
37 percent had a poor opinion of their boss and his/her performance.
36 percent said they felt like they were overlooked for a promotion.
So what can IT executives do to address these concerns and improve employee retention? To help you better retention numbers, CIO.com asked industry experts and CIOs why top performers leave and how organizations can build ways to stem the flow and better engage the talent they have.
Identify Poor Managers
There's an adage that's been often repeated that "people don't quit their jobs; they quit their bosses."
So if you want to know why some employees are leaving, take a look at your managers. Which ones have a high turnover rate? Have you investigated why that is?
"One manager with poor people skills can do damage to the culture and effectiveness of a company in a short period of time -- managers need to be people orientated and able to harness their team's talent and passion. Middle managers are a significant force in accomplishing the business objectives and are essential to the overall culture," says David Stevens, CIO of Arizona's Maricopa County.
Provide Management Training
Even if an employee is unhappy with a manager, you can't necessarily lay the entire blame on the manager. Skills that make an employee a great software developer or coder, for example, are completely different from the ones required to be a great manager. And, unfortunately, many times companies promote superstars into positions they aren't equipped to deal with - and then don't provide the necessary training and guidance necessary to manage the people on their teams.
"A critical mistake organizations can make is the assumption that [if] someone is great at their day job, they'll be great at leading and managing people," says Travis Furlow, head of Client Services, Alexander Mann Solutions. "One of the easiest ways to lose people is to misalign them with their daily duties."Organizations need to train people to be managers. "Invest the time in developing, coaching and mentoring your managers," says Furlow. "Too often, people are promoted into management and then are left to fend for themselves."