Android update roundup: Verizon Galaxy S6, S6 Edge score Android 5.1.1 and other fixes
The Nvidia Shield TV and Portable gaming device are also getting some new features.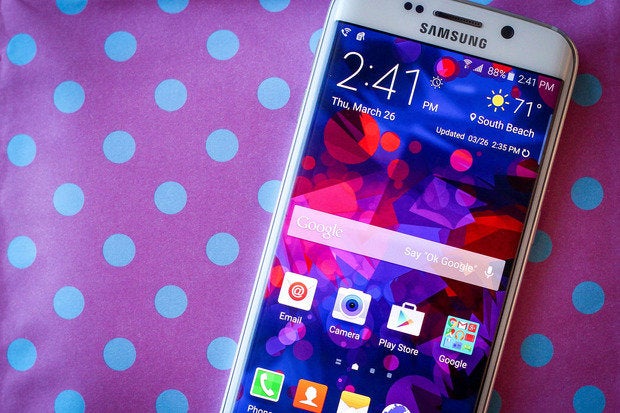 Credit: Florence Ion
The Android update engine is churning much slower lately, with most flagship phones up-to-date with the latest build or at the very least secured from Stagefright.
Verizon's Galaxy S6 and S6 Edge are now catching up, with a boost up to Android 5.1.1 on Verizon. There were a couple of more updates this week, so let's get to them.
Each week, we compile all the major software updates to hit the ecosystem, including phones and tablets on U.S. carriers, unlocked phones, Android Wear smartwatches, and Android TV devices. Making sure your device is running the latest available software is a good housekeeping practice, ensuring you have the latest features with fewer bugs and gaping security holes.
Verizon
Galaxy S6, S6 Edge: These two Samsung flagships catch up to other carriers with an update to Android 5.1.1. Verizon says for both the Galaxy S6 you get Galaxy S6 Edge you'll get the bug fixes that come with the latest version of Android, a more stable Contacts app, and improvements to the stock keyboard's auto-correction (though there are much better options in the Play Store). The devices' camera can also now adjust digital exposure.
Motorola
Moto E (first gen): According to Motorola's David Schuster, Stagefright fixes are on the way for its first-edition budget smartphone. Look for an over-the-air update.
Nvidia
Shield Portable: Nvidia hasn't forgotten about its smaller gaming tablet. The Shield Portable gets additional button functionality when navigating in the Shield Hub, the Start/Play button behavior is more consistent, and there's some security updates.
Shield Android TV: A ton of new apps are coming your way, such as CBS Sports, FXNow, The Weather Network, and Fox Sports Go. Some new games are here too: This War of Mine, Xenowerk, Windward, Killing Floor: Calamity, Flyhunter Origins, Twin Runners 2, and Pure Pool.