Apple announces Apple Camp and Kids Hour summer programs at the Apple store
Your local Apple store has free programs that can teach kids how to code, work with robots, and more.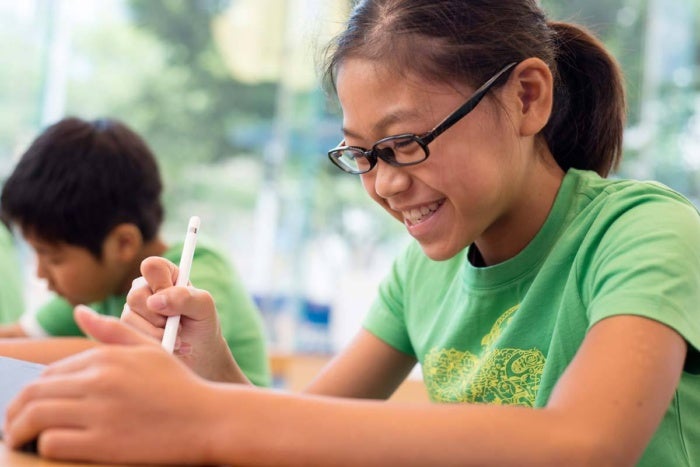 Need to help your kids battle the summer boredom blues? You may be in luck: Apple on Tuesday announced its multi-day summer camp sessions called (appropriately) Apple Camp, which goes along with the special kid-focused Today at Apple creative workshops. Apple Camp and Today at Apple sessions are free, but space is limited, so you'll need to sign up sooner than later. The programs are available at your local Apple store.
Apple Camp
The first of Apple's summer offerings, Apple Camp, is a three-day program that involves 90-minute sessions for kids age 8 to 12 years old. Apple offers three different sessions: Coding Games and Programming Robots; Creating Characters and Composing Music; and Stories in Motion with iMovie.
The first two days are spent on projects specific to the particular session. For example, in the iMovie session, kids will learn how to create and develop characters and a storyline. On the final day, campers will participate in a show and tell, where their projects are presented to parents, family, and friends.
Registration is now live and can be done online at apple.com/retail/camp. Apple Camp in the U.S. will be held starting on July 10 and ending on July 28.
Today at Apple: Kids Hour
Today at Apple made its debut last April, and these hands-on sessions at the Apple store aim to educate users on getting the most out of Apple products. The sessions also aim to promote the Apple store as a gathering place for the community.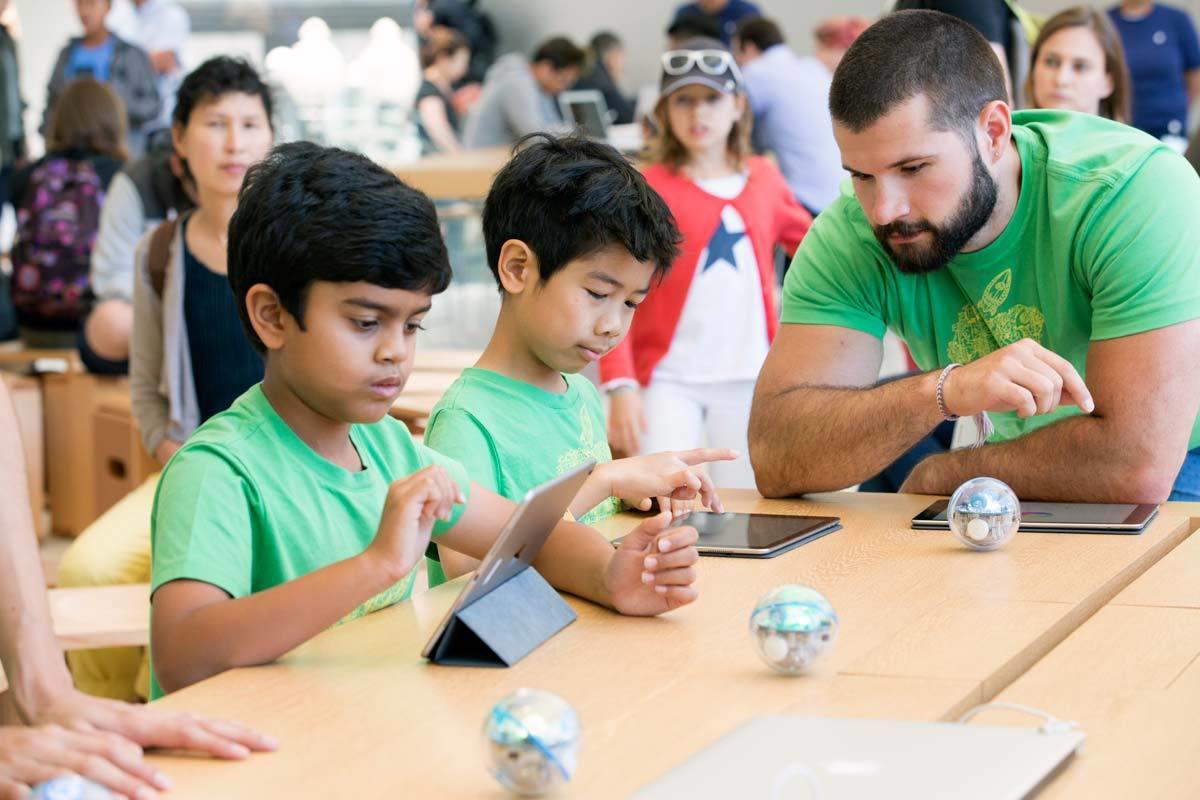 During the Sphero Maze Challenge Kids Hour, kids can learn coding concepts by programming a Sphero robot.
In addition to Apple Camp, Apple offers kid-focused Today at Apple sessions. Called Kids Hour, these 60-minute sessions will cover one of three topics:
Sphero Maze Challenge: This session teaches kids coding concepts, as they'll learn how to program a Sphero robot to do a variety of tasks.
Creating Music with GarageBand: Kids will learn how to create songs using GarageBand for iPad, including basic song production concepts, as well as how to use the GarageBand app.
Making Movies Together: Kids will learn the ins and outs of making a short movie. They'lll be involved in brainstorming initial ideas, shooting videos using an iPad, and editing and producing a video in iMovie on the iPad.
The Kids Hour sessions are open to youths ages 6 to 12 years. You can bring your own iPad (or Sphero) if you have one, but Apple can provide gear for use during the session.
To see a schedule of Kids Hour sessions, visit the Today at Apple website and click on the Kids & Parents button.