Apple Watch Series 2 offers glimpse of smartwatch future
Focuses on fitness, but there's a long way to go to major smartwatch growth.
With the Apple Watch Series 2 announcement on Wednesday, Apple focused on using the upcoming smartwatch for fitness. It includes built-in GPS for tracking hikes and distance runs and is "swim-proof," or water-resistant to 50 meters.
Of course, the Series 2, on sale for $369 on Sept. 16, will be good for other things, like messaging and Apple Pay. But Apple chose to dwell on fitness, a pivot away from the way it marketed the original Apple Watch, which shipped in April 2015. Some Pokemon Go functions will even be added later in the year to the S2, encouraging users to get outside and explore as they discover Pokemon creatures. (Players will still need a smartphone to actually capture a Pokemon, however.)
Analysts see Apple's new fitness focus as a way to dig into the top-selling fitness bands from Fitbit, which start at $60 and average over $100 each. In doing so, Apple sought to clarify and simplify the purpose of buying a smartwatch, with hopes of getting the camel's nose inside the tent so users can explore other functions.
The lessons Apple learns will be instructive for other smartwatch makers and are destined to shape how all types of wearable gadgets evolve in the next 20 years.
"People still don't know what to do with a smartwatch device," said IDC analyst Jitesh Ubrani. "Focusing on fitness is like Apple's Trojan horse to get users to slowly start to use a smartwatch for other things, like notifications. Apple hopes they will later realize the value."
Apple's newfound approach will be scrutinized by the entire smartwatch industry, which saw a gaping 32% decline in the second quarter of 2016, according to IDC. That decline came about because Apple Watch was by far the biggest in smartwatches (with 1.6 million shipped) but nonetheless saw a decline of 55% for the second quarter compared to a year earlier. Meanwhile Samsung, Lenovo, LG and Garmin all experienced gains.
For all of 2016, Apple Watch shipments will be down somewhat from the 11.3 million that were sold in 2015, although final numbers are still being tabulated by IDC and will be released later this month. Fourth quarter sales of the Series 2 and previous models won't be enough to offset the loss for all of 2016, Ubrani said. In 2017, the Apple Watch will see a rebound in sales, he predicted, with growth in every year through 2020.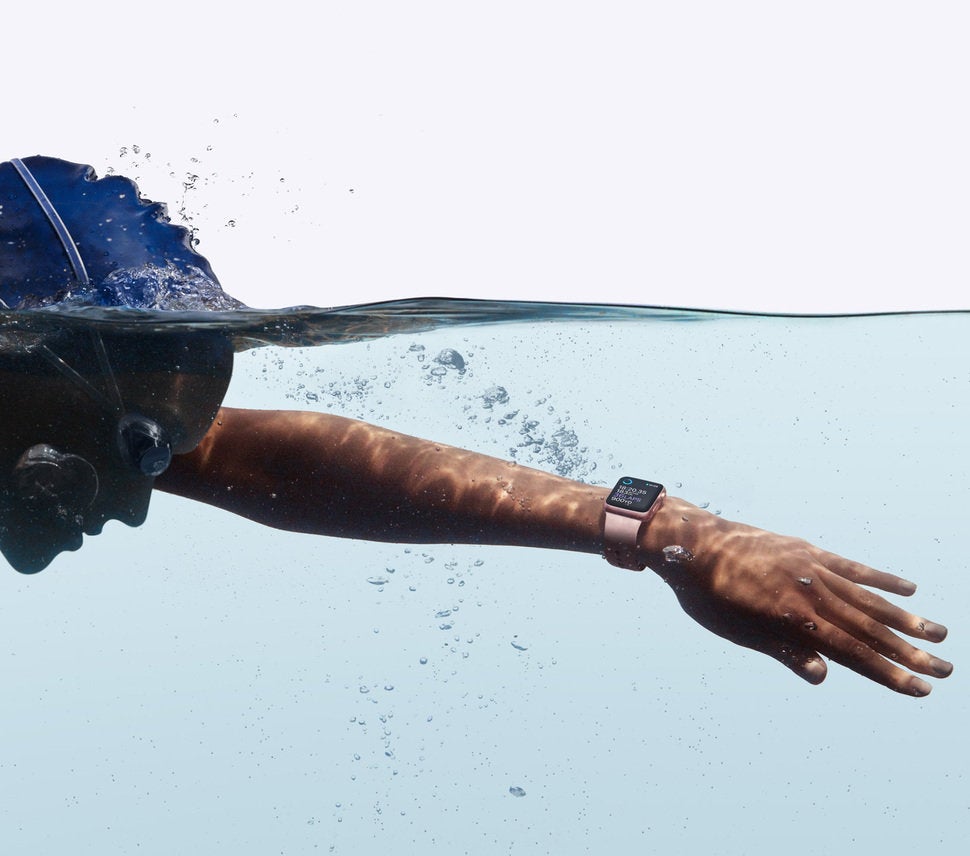 "Fitness is the easiest selling point at the moment for wearables," agreed Carolina Milanesi, an analyst at Creative Strategies. "Fitness bands [like Fitbit] are still outselling smartwatches and some of it is due to lower price. But some of it is due to the fact that consumers are still not quite sure what smartwatches can do for them and if it's worth paying more."