Armikrog review impressions: This relentlessly old-school, Gumby on acid-like game could use a bit more polish
Gumby on acid.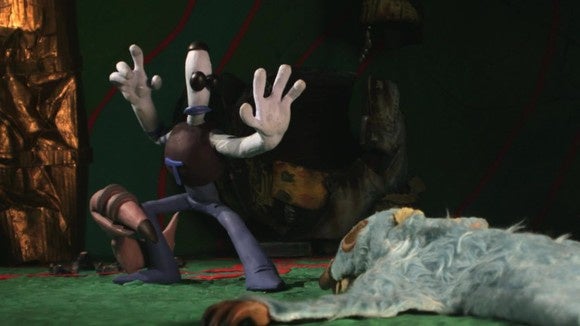 I'm not even close to done with Armikrog, but I thought it'd be worth writing up a few impressions since the game was delayed and then delayed again earlier this month on the day it was supposed to release. That's bold.
But assuming the developer's hold fast to today's release, here are some words:
1) It (mostly) runs
The good news: You can play Armikrog… The bad news: …Most of the time. Despite multiple delays for last-minute polishing, I'd still describe this game as "coming in hot." For instance, on Monday I tried to load Armikrog on my GTX 980 Ti-equipped build with the "Fantastic" graphics preset and it crashed before it even reached the menu.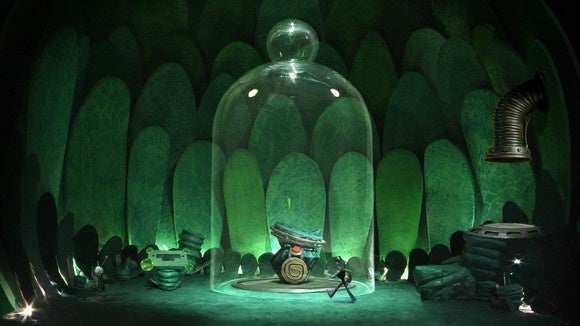 That's just the most egregious bug though. I've played a few hours so far and also wrestled with everything from animation glitches to unresponsive hot zones.
Which brings me to…
2) It could use more tuning
They've made some really odd choices with Armikrog for a game that's releasing in 2015. Like…no real graphics options. Or options of any kind in-game actually, except for "Subtitles On/Off." Also, for some reason the Save/Load screen is hidden in Options instead of on the Main Menu, and there's never a "Continue" button—you either begin a new game or you go to Options and load up your last save.
But most of all I hate the cursor. Some modern point-and-clicks give you a button you can tap to see all the interactive objects on any given screen. Others at least let you tell what's interactive by changing the cursor when you've moused over something important.
Not Armikrog! It uses the boring ol' system cursor with zero modifications. Want to know what's interactive? You'd better start randomly clicking to find out.
The main problem with this system is it makes it hard to tell whether you're missing something or whether the game didn't react to you correctly. For instance, early on in the game I came across a big green button. I thought "Someone should stand on that." I tried to make the main character Tommy or his sidekick Beak-Beak stand on the button. It didn't work. I left. I came back. I tried again because I was out of ideas and I must've gotten the angle correct because this time it worked.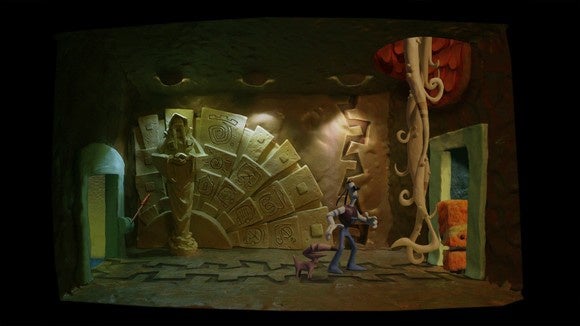 The boring cursor also serves to hide interactions that should be incredibly obvious. Like, if you click on the "dog" Beak-Beak you will take control of it. Only the game never tells you this, or indicates it's a possibility.