As Windows 7 breaks the 1B-device mark, Microsoft's challenge will be to force it back to zero
Redmond's pulled out the upgrade stops for Windows 10 to avoid a repeat in 2020 of last year's dump-XP scramble.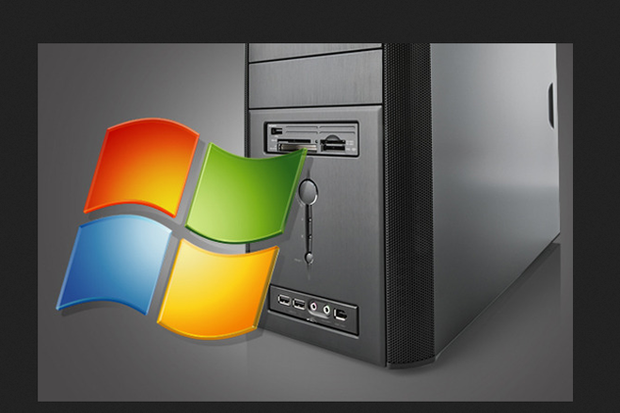 Windows 7 has approached the user share numbers set by Windows XP six years ago, hinting that unless Microsoft executes its Windows 10 upgrade plans to perfection, Windows 7 will persist on devices long after its 2020 retirement.
At the same time, the massive number of devices running Windows 7 — currently just over 1 billion by estimates based on Microsoft's data — provides Microsoft with the wherewithal to quash a repeat of the 2013-2014 scramble to dump XP.
According to figures published Wednesday by metrics vendor Net Applications, Windows 7's user share surged in June to power 67.1% of all Windows personal computers worldwide. The more-than-two-thirds mark was nearly four percentage points higher than in May and a record for Windows 7.
User share is an estimate of the percentage of the world's online users who ran a specific OS during a given month, and is tracked by Net Applications using visitor tallies to its customers' websites.
Windows 7's 67.1% was short of the mark set by Windows XP in October 2009, when the latter ran a remarkable 76.2% of all Windows PCs. October 2009 was the month that Windows 7 — the follow-up to the Vista flop — went public. More importantly, it was 54 months — four and a half years — before, the April 2014 retirement of Windows XP. At that point, Microsoft cut off the OS from further security updates.
Windows 7 is now 54 months from its retirement, which is slated for Jan. 14, 2020.
Even though Windows 7's user share is smaller than was XP's at the 54-month mark, assuming it follows Windows XP's general trajectory of decline, Windows 7 would still be powering 17% of all Windows PCs in Janaury 2020, or more than one in six machines.
Microsoft's goal is to eradicate that lingering 17% long before the 2020 deadline. For consumers, it hopes that the one-year free upgrade to Windows 10 will kick-start desertions from Windows 7 and accelerate its decline from the historical tempo.
That may be the easier part of the plan.
More difficult will be convincing businesses running Windows 7 to abandon the operating system: Companies are notoriously conservative in their approach to software migrations in general, OSes specifically, because of the cost and time involved. Many analysts believe that Microsoft may face more than the usual resistance to the OS because of the radical update and upgrade changes, including more frequent refreshes with new features, that are to be implemented in Windows 10.
Microsoft has included Windows 7 Professional, the SKU (stock-keeping unit) preferred by smaller businesses and used by larger firms on at least some PCs, in the one-year free upgrade deal, relying on that to make some headway toward eliminating Windows 7 in corporate.