Black Hat survey reveals a disconnect between losses and security program focus
The Black Hat study focused on the concerns of practitioners, including how they actually spent their times and the losses that they incurred.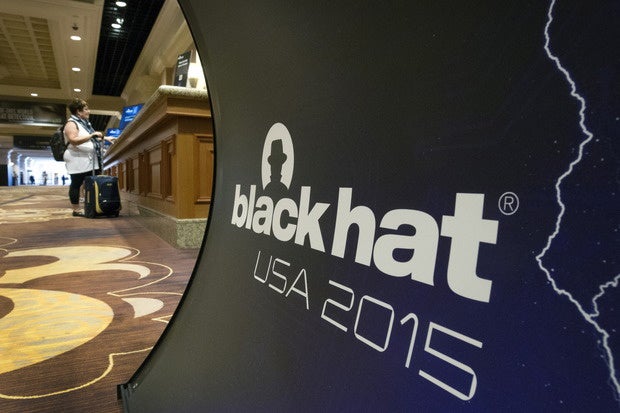 A woman checks in during the Black Hat USA 2015 cybersecurity conference in Las Vegas. Credit: Steve Marcus, Reuters
I started to review the recently published Black Hat Attendee Survey. This study primarily focused on the concerns of practitioners, including how they actually spent their times and the losses that they incurred.
In another article, I will try to compare those concerns with the actual conference content. For now though, the most notable statistic is the prominence of awareness related concerns, as a pain point for security professionals.
Clearly, the news media and study after study indicate that attackers target poor awareness on the part of end users and administrators. It has been reported that spearphishing was behind the Sony and TV5Monde attacks. The Sony results are well known. The TV5Monde attack was originally credited to ISIS sympathizers and the fact that TV5Monde actually televised many of their passwords while broadcasting an interview from their studios. Passwords were written on a white board in the background. Whether the attack was the result of televised passwords or spearphishing, it is still a result of user actions.
While I admit that it is questionable as to how valid some studies can be when they rely upon random people self-reporting what they see, as there can be bias, poor estimation, and a hesitation to disclose incidents, it is as legitimate an estimate that you can get. So while I take the results with a proverbial grain of salt, it can be assumed that these people have a reasonable estimate of what they are experiencing.
In the analysis of the data, there is clearly a predominance of user related concerns. Then a top concern, besides of clear awareness related issues, is "sophisticated attacks." As has been thoroughly discussed, the primary attack vector for sophisticated attacks has been phishing and similar attacks. So it can be argued that this concern is directly related to awareness related issues.
When I look through the survey categories and identify those that are related to or addressed by security awareness, I find the following:
Sophisticated attacks targeted directly at the organization
Phishing, social network exploits or other forms of social engineering
Accidental data leaks by users who fail to follow security policy
Data theft or sabotage by malicious insiders
Internal mistakes or external attacks that cause my organization to lose compliance
The top concern of the survey respondents was by far awareness related issues. It was more than 50% higher than a lack of a comprehensive security architecture. All other categories rated less than 10%. Remember that Black Hat, as a concept, focuses on technical vulnerabilities, and is known for highlighting 0 Day Attacks. Yet despite the likely bias of attendees, non-technical concerns are on the top of the mind for event attendees.