Can New Words With Friends reignite your competitive pseudo-Scrabble addiction?
Is the new game compelling enough to pull a long-lapsed player back into the word-building fray, or is it really just more of the same?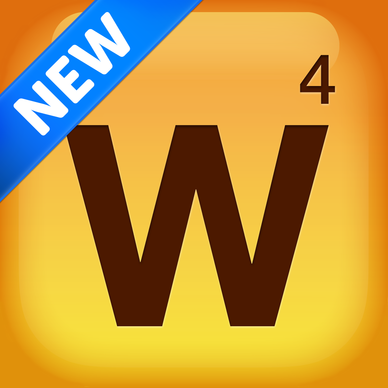 Like many longtime iPhone owners and game aficionados, I had a healthy obsession with Words With Friends years back. When it was still fresh and new--well, as fresh and new as an obvious Scrabble knock-off can be--I juggled several games at all times, savoring each close victory over a colleague or pal and simmering over the constant losses to my wife. I even happily bought the game again on iPad simply for the privilege of a larger board view.
But like most gaming addictions, especially those with unoriginal origins, the spark faded. I pared down my active matches, started ignoring invitations, and eventually deleted the app entirely. That was back in 2011, and I'm surely not alone in losing the thrill over time. More than 100 of my Facebook friends have played Words With Friends, and all but a few of them last competed "over two weeks ago," says the app--which in many cases likely means months or years.
But there's a new Words With Friends in town. No, really: It's called "New Words With Friends," and it launched on October 9 on the App Store, replacing the previous version and putting a fresh face on the experience with added features. Is it compelling enough to pull a long-lapsed player back into the word-building fray, or is it really just more of the same?
Fresh features
New Words With Friends isn't like New Coke: This isn't a dramatic shift in approach, but rather the same core formula with a fresh coat of paint. The UI is much sleeker than the years-old one that I recall, and anyone who's played Draw Something 2 or other competitive Zynga games of late will get a familiar feel from the menus. Irritatingly, the game isn't optimized for the iPhone 6, despite launching weeks after its release, so everything looks a little fuzzy on Apple's new hardware.
Beyond that, however, the actual game experience remains unchanged. It's still a slightly rejiggered version of Scrabble played asynchronously with online pals, challenging you to place your letter tiles strategically on the board to make words and maximize your points tally. Finding your friends is easier than it was way back in the day, thanks to the aforementioned Facebook integration, plus you can still match up with random players when active pals are in short supply.
Interestingly, New Words With Friends adds a new Community Match feature, which lets you flip through player listings to pick your opponents. You'll see a profile image, username, and skill ranking, and you can even use location services to try and pinpoint nearby players, as well as sort by gender. The latter features almost give this version a Tinder-like appeal, and the possibility of that getting really creepy really quickly seems inevitable. Luckily, you can turn the feature off so you don't turn up in others' results. (I did. Quickly.)