Can you trust your healthcare app?
Technology has changed healthcare, but just because an app or wearable device makes healthy claims, doesn't mean you should trust it. Chances are the app or device hasn't been reviewed or approved by the FDA.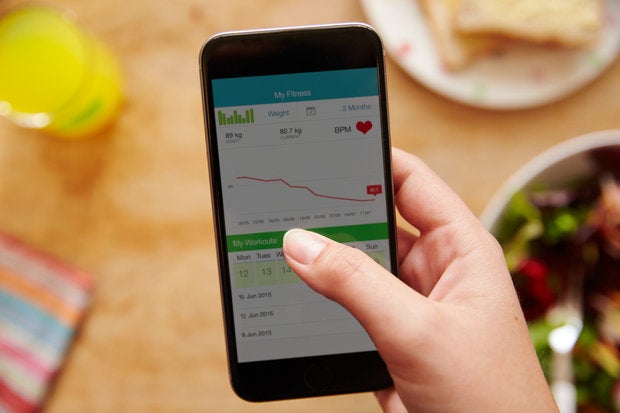 Your smartphone can bring a car to your door, connect you with loved ones around the globe and help you order pizza without talking to a single human being in the process. But then, you hear reports of a company hack or major credit card breach at a store you frequent, and you're quickly reminded of the risks you take with technology.
As technology has progressed, it has altered more than our takeout habits and communication preferences, it's also redefining our health. With fitness trackers and medical devices that can plug into your smartphone, more people are able to track their health in a way they never could in the past. But there are dangers lurking in the seemingly innocuous wrist bands and health apps you find in the Apple App Store and Google Play store.
The concern isn't really centered around apps that let you track your calorie intake and weight, but ones that claim to have legitimate health benefits, but no FDA approval to back it up. In an editorial, Nathan Cortez, associate dean of research at Southern Methodist University Law School points out in a study in the New England Journal of Medicine that in 2013, mobile health -- or mhealth -- apps made $2.4 billion, but by 2017 that number is expected to jump to $26 billion. Cortez points out that it's an unregulated market, and although some of these apps are pretty low risk, there are other apps that promise certain health benefits that aren't evaluated by professionals in the healthcare industry.
There are certainly legitimate apps that can help you track serious medical conditions, but these apps are often designed in collaboration with lawyers and professionals in the healthcare industry. For example, in February 2011, the FDA gave approval to a healthcare app for the first time. The medical app is designed to let doctors view X-Rays on a smartphone or tablet.
However, for every mHealth app approved by the FDA, there are a large number of apps that aren't. And that's what is prompting more awareness around the need for regulation in the realm of mHealth. "The FTC, for example, can look at the various medical claims made by these wearables to determine if there is substantial evidence behind the claims. Unsubstantiated claims can mislead device users and potentially cause harm," says Anura Fernando, principal engineer of mHealth at UL; a company focused on helping develop safe and secure wearable products.
Which medical apps can you trust?