China to become biggest global market for VR and AR: IDC
The research firm predicts that 76 million units of AR and VR headsets will be shipped globally by 2020, of which 18.3 million will come from China.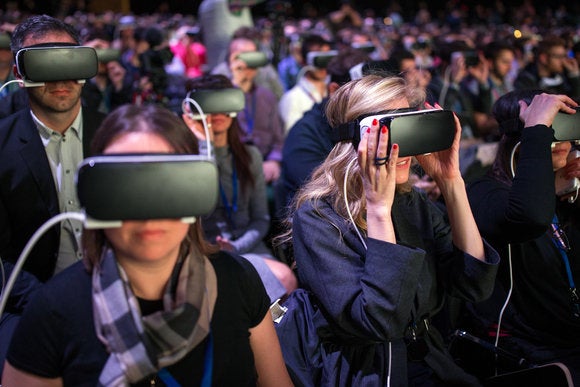 China will become the biggest market for virtual reality (VR) and augment reality (AR) globally by 2020, according to IDC.
The research firm expects the country to ship 15.5 million units of VR headsets in 2020, an increase from the estimated 609,000 headsets this year.
On the other hand, shipments of AR headsets in China will reach 2. 8 million units in 2020, up from the 3,000 shipments in 2016.
IDC also forecasts 76 million units of both AR and VR headsets to be shipped globally by 2020, as compared to the 10.3 million in the past 12 months.
"The United States may lead in [developing] the technologies, but China is going to lead in terms of usage scenarios," IDC China research manager Neo Zheng told the South China Morning Post on 21 December 2016.
"Apart from the video games sector, VR and AR headset vendors in China attach great importance to education, as well as the real estate, manufacturing, design and healthcare sectors," he added.
According to Zheng, China currently has more than 100 startups that focuses on VR headsets. "Start-ups like 3Glasses, Deepoon, Pico, Pimax and Hypereal are among the VR vendors which have developed a following in the market. We also see plenty of opportunities for the major Chinese smartphone vendors, including Lenovo Group, Huawei Technologies and Xiaomi, in the VR headset market."